Hands up anyone who has not yet seen footage of Josh Coppins' big crash in the Czech Republic in 2007.
It's not a pretty sight, but the video of the New Zealand GP ace's big crash helps us understand how serious it was.
In front of the chasing bunch by a whopping 107 points before this big get-off at the Czech GP, the resulting shoulder injury put his season on ice and he eventually finished MX1 world No.3 that season.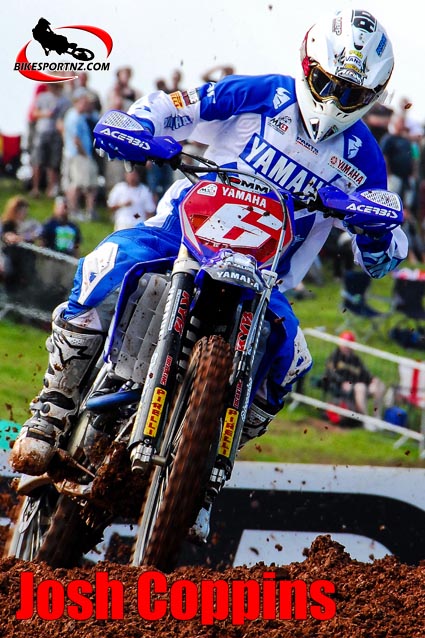 He skipped the Irish GP that followed soon afterwards and BikesportNZ.com was on the scene to see Coppins return to the race track one GP later, at Donington Park in the British Midlands, but he was unable to continue racing that day.
The factory Yamaha star from Motueka returned with a vengeance the following season and again was the favourite to win, but he could never quite repeat that dominance of 2007. He eventually retired from GP racing and headed back Downunder where he collected the No.1 plate in the MX1 class when he won the 2012 Australian Motocross Championships.
© Words and photos by Andy McGechan, www.BikesportNZ.com
Then, on a more positive note, here's a video clip of Coppins winning the Portuguese GP in 2008.