JACK, MOBBERLEY & VERMEER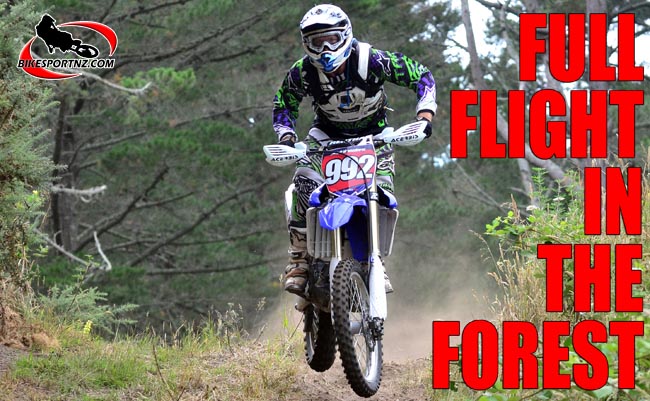 It was another dominant display from the leading riders at the second round of three in the popular Woodhill Two-man cross-country series at the weekend.
Muriwai's Luke Mobberley and Kaukapakapa's Josh Jack again teamed up to head into battle in the Woodhill Forest, west of Auckland, on Sunday, and once again they emerged as victors.
Mobberley (Yamaha YZ125) tag-teamed with Colemans BikesportNZ.com Suzuki RM-Z250 rider Jack to win the opening round of the series at Woodhill at the end of last month and that combo proved a winning one again, the dynamic duo the only riders to complete seven laps in the allotted three hours on Sunday.
They didn't have it all their own way, however, with Yamaha mates Callan May (Titirangi) and Mitchell Nield (Hokianga) never too far behind.
Third overall on Sunday were the team of Auckland's Shaun Fogarty (Kawasaki) and Silverdale's Aiden Kiff (Husqvarna).
Three-time former and current national cross-country champion Adrian Smith had been one of the favourites to win on Sunday after fighting through from 11th spot on the start grid to place fourth overall at round one.
Solo rider Smith battled hard on his Blackwood BikesportNZ.com Yamaha YZ250 to fight with Masterton's Reuben Vermeer (Yamaha YZ450F) (pictured above) for the solo class and the outright lead but he was probably victim of his own enthusiasm, running his fuel tank dry on the third lap of six.
"I think perhaps I was just being a little bit too aggressive and it eventually cost me," said the 27-year-old Smith.
"The laps were slightly shorter than round one but by me being aggressive with the throttle meant I used a lot more fuel than I should have. I ran out just one kilometre from the pits but it was too far to push the bike back, refuel, rejoin the race and still expect a good result.
"I'm naturally disappointed to run out of gas. It's the first time I've done that in about three years but it is an occupational hazard with cross-country racing."
Wairarapa's Vermeer went on to finish fourth overall, just ahead of another solo rider, Palmerston North's three-time former national cross-country champion Adam Reeves (BikesportNZ.com Yamaha YZ450F).
May and Mobberley lead the series overall with just the final round due at Woodhill on September 29, while Reeves is the new leader in the solo section, just three points clear of Vermeer.
© Words and photo by Andy McGechan, www.BikesportNZ.com