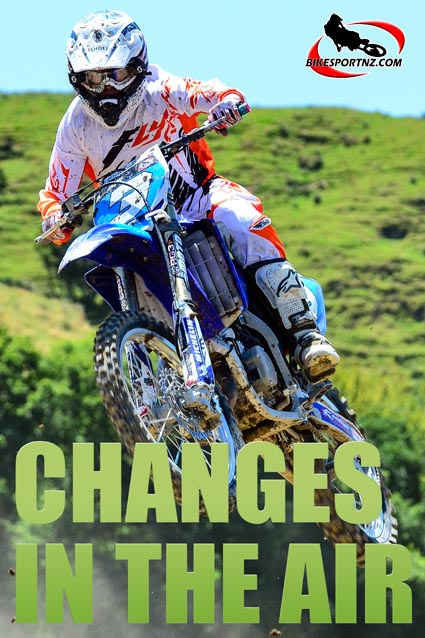 Bay of Plenty's Logan Blackburn has the No.3 emblazoned across the front and sides of his Yamaha YZ125 bike.
But it's something that the Te Puke motocross ace is not entirely happy about … he'd much rather it was a No.1 and it is with this in mind that he heads to Timaru this weekend to try and rectify the matter.
The four-round New Zealand Motocross Championships kicks off at Pleasant Point, near Timaru, on Sunday with three races scheduled for his national 125cc class.
The 18-year-old Bayride BikesportNZ.com Yamaha rider knows it won't be easy but his recent performances do indicate it's also a very realistic ambition.
"I reckon my main rivals in the 125cc class will be (fellow Yamaha riders) Courtney Duncan, from Otago and Rotorua's Cameron Vaughan. I think Atiamuri's Hadleigh Knight (KTM) will be very quick too," said Blackburn.
"I finished third overall in the class at the New Zealand Motocross Grand Prix at Woodville but that was after quite a bit of bad luck. I got bad starts and then crashed twice in the second race, but it all came good in the third race, which I won by quite a big margin.
"Basically I just have to stay consistent and I can improve my national number," he said.
"I'm riding very controlled at the moment and this makes me a lot smoother. I'm in pretty good form at the moment and feeling very confident.
"I know there are a lot of fast riders in the 125cc class and, as well as Courtney, Cameron and Hadleigh, there are plenty of riders who could surprise. I can't count out anyone really."
After Timaru on Sunday, the national series continues at Patetonga (on February 24), Pukekohe (March 10) and it finally wraps up at Taupo on March 31.
© Words and photo by Andy McGechan, www.BikesportNZ.com