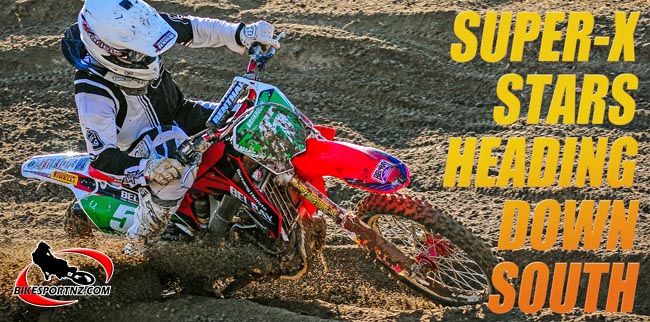 Once again the "World's Most Southern Super-X" happens in Winton, in Southland, this weekend, on December 1, at the Cooper Super-X track on Ryan Road.
This is round one of the South Island Supercross Championships, with round two in Timaru the following weekend, and it has attracted a high class of competitors.
It may be considered one of the best supercross tracks in New Zealand, but it looks to be even better this year.
Confirmed riders include Rotorua's Michael Phillips, Tauranga's Peter Broxholme (pictured above), newly-signed Honda rider Micah McGoldrick, of Amberley, Waikato's Kieran Leigh, Mount Maunganui's Rhys Carter, Dunedin's Campbell King, Christchurch's Justin McDonald and fresh from the Australian Super X Champs, Sam Martin, from Victoria, to name a few.
Jim Cooper, the owner of the Oreti Super-X Track, has been putting in endless hours of work on the track to make it even more spectacular for both riders and spectators and promises a high class event.
The track is five minutes' drive from Winton, with the gates opening at 3pm. Fantastic viewing from curtain-sider trucks and food is available.
© Photo by Andy McGechan, www.BikesportNZ.com