The BikesportNZ.com photo archive is a treasure trove of classic old snaps.
We have decided that each week we are going to run an archive photo or two – a bit of a guessing game for you. See if you can answer the questions about BOTH photos.
We'll offer you a few clues, but we also want to keep you guessing.
Check back and we'll give you the answers next week, along with our next "Who's that?" feature photos.
Crown Kiwi – EVS – Alpinestars – 100%
Plus, we have a sponsor for the feature. Thanks to Crown Kiwi, EVS, Alpinestars and 100% apparel and accessories, we can offer a small prize each week – a tee-shirt or a cap – to the first respondent with the correct answers.
We were swamped with answers this week. The first to come through with the rights answers was Stephen Drysdale, but well done to Holly Andrew, Wayne Parker, Jason Clement, Darren Capill, Dean Clough, Peter Blake and Mark Penny, who also hit the nail on the head with their answers.
We should mention, we'll offer the prize only to contestants who have not won in the past, just to spread it around.
Clues for photo above:
This photo shows a couple of very fast Suzuki riders from the 1980s. In this photo they were doing a little bit of maintenance on their bike during the iconic Castrol Six-Hour endurance race.
Who are these two riders?
We do also need you to answer the question about the photo below.
Clues for photo below:
This photo shows a popular Wanganui racer, piloting a Suzuki around Manfeild. He is also well known for his work as a superbike team manager and coach.
Who is it?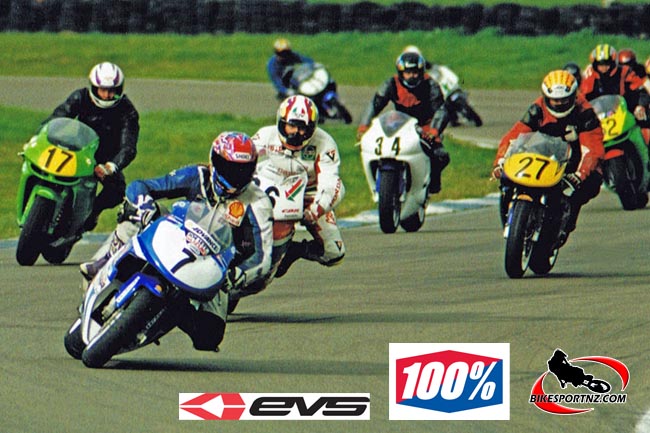 Last week's characters revealed:
The main photo shown last week was of a rider who specialised in racing a Kawasaki, and mostly in the 125cc class, eventually winning the national 125cc crown in the late 1980s. However, he didn't win it riding a green bike.
We asked you to name him.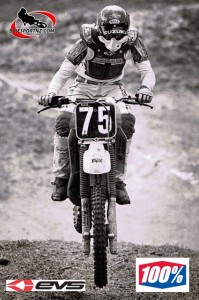 It was of course Palmerston North's Leon Andrew, who won the senior national 125cc title riding as Suzuki RM125 in 1989.
He finished ahead of Tokoroa's Darryl Atkins, with Martin Axtens, Paul Wilson and Mitchell Bell finishing third, fourth and fifth overall respectively that season.
The second photo shown last week was a Suzuki RM125 rider, racing at the Taikorea Motorcycle Park, just outside Palmerston North in about 1986.
He won a Manawatu club motocross title in 1985, but that was on a green bike. He also finished third in the New Zealand TT Championships that same year. He is still extremely active in the sport and not just involved with motocross, but supercross, road-racing, super motard, trials, enduro and cross-country racing too.
We asked you to name him.
It is, of course, BikesportNZ.com's resident journalist and photographer Andy McGechan.
Email your answers to this week's quiz to contest@bikesportnz.com
Note: Be careful to answer the questions being asked. We may ask for a time, a place, an event or ask for one or several of the individuals in the two photos to be identified.
© Photos by Andy McGechan, www.BikesportNZ.com