The BikesportNZ.com photo archive is a treasure trove of classic old snaps.
We dug into the archive recently to find photos of a top Kiwi motocross rider from the 1980s, Rotorua's Bryan Patterson, and a visitor to New Zealand during that same era, British motocross ace Perry Leask.
Those photos sparked a bit of interest from our viewers.
When we then ran a couple of archive photos from the World Superbike Championships, from New Zealand's golden era between 1988 and 1992, it also caused a few people sit up and take notice.
We have been urged to dig back into our photo archive and see what other interesting items we could come up with.
So, each week we are going to run an archive photo or two – a bit of a guessing game for you. See if you can name the individuals.
We'll offer you a few clues, but we also want to keep you guessing.
Check back and we'll give you the answers next week, along with our next "Who's that?" feature photos.
Clues for photo above:
This rider has won numerous national motocross titles in New Zealand and Australia too. He has also raced, with quite some success, in both Europe and the United States. When this photo was taken he was racing a Kawasaki, but he is no longer on the green brand.
Clues for photo below:
This rider worked as a bike mechanic in Palmerston North in the 1980s. He was a regular top-five on the New Zealand motocross scene, mostly racing a 250cc Suzuki, before packing his bags for a motorcycling career overseas. In more recent years he has been the No.1 mechanic for a factory team in Europe.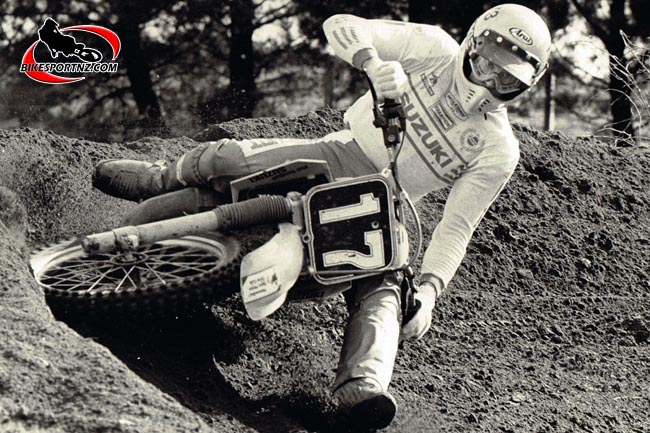 Last week's characters revealed:
The main photo last week was of current New Zealand Superbike No.3 Sloan "Choppa" Frost, taken when he was just a young man racing motocross. The second photo featured last week was of Bay of Plenty's Ben Townley, when he was racing his debut season on the world motocross championship circuit in 2001, riding for the German-funded Phase Suzuki 125cc team.
Well done to those who emailed us with their answers.
© Photos by Andy McGechan, www.BikesportNZ.com