It couldn't have been much more comprehensive than this.
The sweet scent of orange permeated the pits at the New Zealand Junior Motocross Championships near Timaru at the weekend as riders on the distinctive orange KTM bikes ruled all six separate bike and age-group categories.
In a rare feat, riders of one brand of motorcycle swept the board, KTM riders winning 32 of 36 races staged over the three days – although it should perhaps be remembered that Kawasaki previously sweep the board in New Zealand with Bryan Patterson (500cc), Perry Leask (250cc) and Jonathan Wright (125cc) finishing top of their respective classes in the senior New Zealand Motocross championships in 1984.
Top rider at the junior event this year was Amberley's Micah McGoldrick, taking his KTM 250 to a stunning six wins from six starts in the 14-16 years' 250cc class.
McGoldrick was hot favourite to win this class, having dominated the small bike class at the just-completed senior nationals, which wrapped up in Taupo last month, a dispensation given to young riders wanting to tackle the seniors if riding a 125cc bike.
So, in a quirk of the rules and the calendar, the 16-year-old McGoldrick was able to win two national motocross titles in the same season.
McGoldrick won both the 125cc and under-21 years' titles at the senior nationals before slipping back into the junior (under-17) ranks to wrap up the 250cc title there on Sunday.
"The bike ran sweetly all weekend and nobody was really a threat," said McGoldrick, who won all of his races by margins of 20 seconds or more.
Runner-up to McGoldrick was Auckland's Brandon Tipene (Kawasaki), with Timaru's Josh May (Honda) taking third overall.
KTM riders also won the 15-16 years' 125cc class, with Atiamuri's Hadleigh Knight (pictured above) finishing ahead of fellow KTM rider Chase Smith (pictured below), of Kumeu, with Silverdale's Aiden Kiff (Husqvarna) third overall.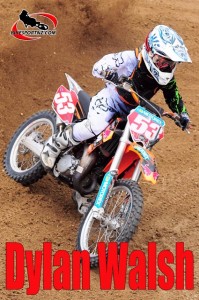 Levin's Billy Frank raced his KTM 125 to victory in the 12-14 years' 125cc class, finishing ahead of fellow KTM rider Cohen Chase, of Taupo, and Temuka's Harrison Sayer (Suzuki)), while Rangiora's Dylan Walsh raced an 85cc KTM to the top of the 13-16 years' 85cc/150cc class, finishing ahead of Dunedin's Sam Cuthbertson (Honda) and Tauranga's Cameron Forlong (Suzuki).
It was a KTM 1-2-3 in both the 11-12 years' 85cc and 8-10 years' 85cc classes, with Silverdale's Claude Griffith in an Australian KTM sandwich in the 11-12 division, finishing behind eventual winner Hunter Lawrence, of Queensland, but ahead of New South Welshman Blake Cobbin.
Tuakau's Jesse Te Kani won the 8-10 years' section, ahead of fellow KTM riders Tyler Darby, of New South Wales, and Dunedin's Grayson Veitch.
In all, KTM riders occupied 12 of the 18 podium positions in the six categories.
"I'm so very proud of the boys," said CMR Red Bull KTM team manager Cannon Smith.
"KTM will be running a Red Bull Rookies training camp later in the year, with coaching from Nelson's Jade Thompson and Christchurch's Antony Sproull, and the KTM Cup motocross event is happening as well. I imagine we're going to get an awful lot of entrants at both of those events, particularly after the weekend's incredible display of force."
© Words and photos by Andy McGechan, www.BikesportNZ.com
RESULTS:
14-16 years, 250cc class:
15-16 years, 125cc class:
12-14 years, 125cc class: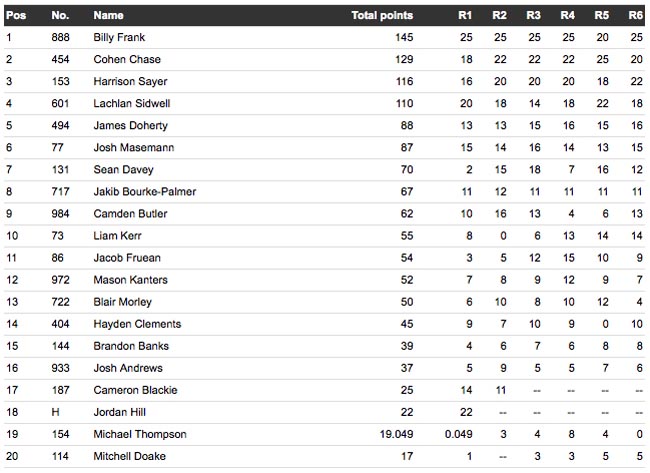 13-16 years, 85cc/150cc class:
11-12 years, 85cc/150cc class:
8-10 years, 85cc/150cc class: