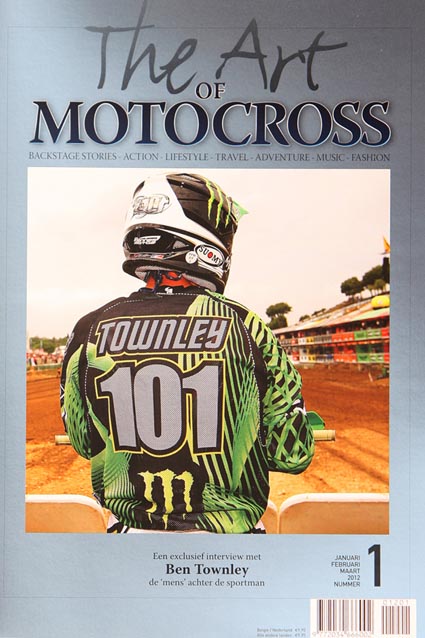 Let us introduce you to an innovative magazine about MX.
European journalist and photographer Stefan Geukens has produced some stunning work over the years and, when he contacted his friends at BikesportNZ.com to tell us about his latest project, you could say that we were excited in the extreme.
Have a read while Stefan explains his thoughts about his new "The Art of Motocross" magazine.
"Motocross is an art? For me this sport has always been a kind of art and it probably will stay like this for the rest of my life," says Geukens.
"Slow motion television images of a bike and a rider touching for a few seconds with the tyres, the deep holes of the most beautiful tracks in the world as if a special power is involved, for me, that is art.
"In Europe, Belgium and especially the Flanders are the heart of everything going on within the world of motocross. Each team, every top rider rents a workshop or house in Belgium and yet we have no magazine in Belgium or the Netherlands that brings extended reports on this beautiful sport.
"The magazines that pay attention to motocross and supercross bring only a small part of everything and often this is disappointing. A real 'cross fan does not want to find three pages but a complete magazine dedicated to his favourite sport. With a media world evolving extremely fast,  the results are published on the internet only a few seconds after the riders cross the finish, we want to bring interviews, technical info, lifestyle, unique photo shoots … and especially a glimpse behind the scenes of this fascinating MX world.
"We will not only reach a specific public, the children, the women, the mothers, the fathers they will all enjoy The Art of Motocross."
Perhaps you'd like to advertise in this new magazine?
As an advertiser in this innovative magazine you can only win. Your publicity appears in a magazine that will exude high quality. A company that stands for quality will undoubtedly find the way to our unique concept, a magazine that reaches a target group.