The aces were reshuffled in the deck at the second of four rounds in this season's New Zealand Motocross Championships at Patetonga, near Morrinsville, on Sunday.
When the dust settled at Timaru's round one a fortnight ago, it was Taupo's Ben Townley (MX1), Queenstown's Scott Columb (MX2, 250cc) and Amberley's Micah McGoldrick (125cc and under-21) who topped their respective classes, but, apart from the seemingly untouchable Townley, early leaders Columb and McGoldrick will now have rethink their campaigns after coming under attack from their nearest rivals on Sunday.
Townley (pictured above) scored another hat-trick of wins in the MX1 class and doubled his championship lead to 18 points over arch rival and long-time friend Josh Coppins, of Motueka, while defending MX1 champion Cody Cooper, of Mount Maunganui moved up from fourth overall to the No.3 spot on Sunday.
"It was an outstanding day for me," declared Townley afterwards. "This was the best I have ridden in a long time."
But the other two championship classes were less clear-cut.
Columb lost his lead in the MX2 class as defending champion Darryll King, of Hamilton, came on strong at Patetonga.
King won the day on Sunday, finishing 2-1-3 in his three MX2 races, while Columb managed 4-5-1 results to be the day's runner-up, enough to drop him from two points in front of King after round one to now be eight points behind the former world championship Grand Prix star.
Tauranga's Peter Broxholme (Honda) finished third overall in the MX2 class on Sunday.
Meanwhile, McGoldrick also has a threat to deal with as Rotorua's Cameron Vaughan produced a solid performance on Sunday, winning the day with 1-2-1 results and closing in to now be just eight points adrift of McGoldrick in the dual 125cc and under-21 title chase.
Tauranga's Logan Blackburn and Nelson's Nathan Clare were also impressive in the 125cc/under-21 class on Sunday.
The second half of the championship takes in round three at Pukekohe next Weekend, on March 4, with the final round set for Taupo on March 18.
© Words and photos by Andy McGechan, www.BikesportNZ.com
Full story and more photos in your next issue of KIWI RIDER magazine.
Round two results from Patetonga
2012 NZ Senior MX Nationals – MX 1 – Round 2
1st  Ben Townley 75 pts
2nd Josh Coppins 66 pts
3rd Cody Cooper 58 pts
4th Michael Phillips 56 pts
5th Hamish Dobbyn 46 pts
6th Justin McDonald 44 pts
7th Brad Groombridge 41 pts
8th Mason Phillips 39 pts
9th Matt Hunt 37 pts
10th 100 Nick Saunders 35 pts
2012 NZ Senior MX Nationals – MX 2 – Round 2
1st Darryll King 67 pts
2nd Scott Columb 59 pts
3rd Peter Broxholme 58 pts
4th Jayden Jessup 49 pts
5th Ethan Martens 43 pts
6th Shaun Fogarty 42 pts
7th Daryl Hurley 42 pts
8th Kayne Lamont 40 pts
9th Rhys Carter 35 pts
10th Damien King 34 pts
2012 NZ Senior MX Nationals – 125cc – Round 2
1st Cameron Vaughan 72 pts
2nd Micah McGoldrick 69 pts
3rd Garth Amrein 52 pts
4th Eli Manson 48 pts
5th Callan May 43 pts
6th Cameron Negus 41 pts
7th Hadleigh Knight 39 pts
8th Nathan Clare 39 pts
9th Logan Blackburn 38 pts
10th Ryan Thompson 38 pts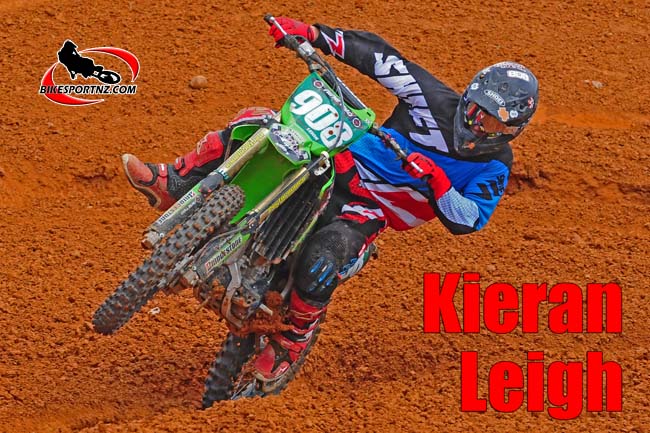 Championship standings after round two at Patetonga
2012 NZ Senior MX Champs – MX1
1st  Ben Townley 150 pts
2nd Josh Coppins 132 pts
3rd Cody Cooper 113 pts
4th Michael Phillips 102 pts
5th Justin McDonald 100 pts
6th Hamish Dobbyn 92 pts
7th Brad Groombridge 81 pts
8th Mason Phillips 74 pts
9th Nick Saunders 69 pts
10th Jesse Donnelly 56 pts
2012 NZ Senior MX Champs – MX2
1st  Darryll King 134 pts
2nd Scott Columb 128 pts
3rd Daryl Hurley 105 pts
4th Peter Broxholme 97 pts
5th Rhys Carter 91 pts
6th Ethan Martens 89 pts
7th Jayden Jessup 89 pts
8th Damien King 56 pts
9th Shaun Fogarty 55 pts
10th Jesse Wiki 54 pts
2012 NZ Senior MX Champs – 125cc
1st Micah McGoldrick 144 pts
2nd Cameron Vaughan 134 pts
3rd Cameron Negus 99 pts
4th Logan Blackburn 98 pts
5th Eli Manson 88 pts
6th Nathan Clare 87 pts
7th Callan May 85 pts
8th Ryan Thompson 73 pts
9th Kurtis Lilly 59 pts
10th Jacob Kneebone 55