Australian Dan Stauffer stunned the Kiwi motorcycle community last year when he turned up and won on debut at the big annual Mobil 1 Battle of the Streets race meeting at Paeroa.
This Yamaha ace is back for more this weekend and the bad news for his rivals is that this time around he comes as an experienced campaigner.
He flys into the country on Saturday, races his 1000cc Bernard Racing Yamaha R1 on the public streets on Paeroa on Sunday and then flys straight back home.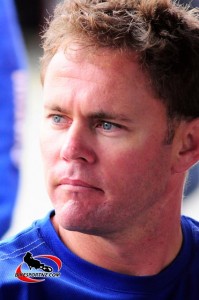 "You could say it's a whistle-stop tour by Dan," said Bernard racing Yamaha team boss Brian Bernard, of Whanganui. "He will only be in the country for 48 hours.
"He will use the same bike he rode to win the day at Ruapuna (at Christchurch's round one of the New Zealand Superbike Championships in January)."
Stauffer won all three superbike races at Paeroa last season but he didn't break the lap record held by his close friend and fellow Yamaha ace Gareth Jones and that's a bit of a sore point for him.
"He's been chatting with Gareth and there's been a bit of friendly banter," said Bernard. "He's definitely keen to take Gareth's record. That's Dan's extra motivation for the day."
Meanwhile, seven-time former Paeroa winner Tony Rees has also revealed he'll race on Sunday.
"Actually, it's more like riding than racing these days," said the 44-year-old Rees, from Whakatane.
"I'll be riding the same Yamaha R1 that I won my last superbike championship on in 2005. The motor is a bit old and tired now … just like me.
"It's really just a chance for me to fly the flag for (my shop) Tony Rees Motorcycles."
The annual event – which runs from 10am until 6pm – sends riders out onto the hacksaw-shaped circuit that has its main straight along State Highway 2, the main street of Paeroa. Riders reach incredible speeds here before tipping into a tight right-hander that takes them around the side roads of the Thames township.
Thousands of spectators line the streets and are almost close enough to reach out and touch the racers flying by.
© Words and photo by Andy McGechan, www.BikesportNZ.com