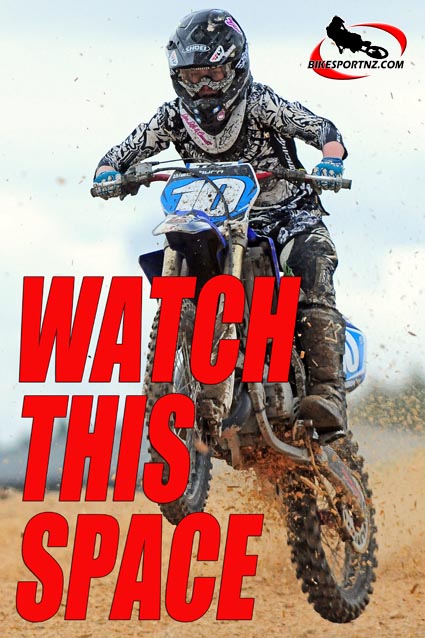 Bay of Plenty's Logan Blackburn is ringing a few bells, every one of them alarm signals for his motocross rivals.
The 17-year-old from Tauranga has been showing vast improvement with each outing recently, his performance at the recent annual Whakatane Summercross, just after Christmas, a case in point.
On that occasion, Blackburn took his Yamaha YZ125 to hound Kiwi international Dion Picard (Suzuki) all day long.
Although eventually forced to settle for runner-up spot behind his more illustrious rival, Blackburn was still immensely satisfied that he was able to run with the national supercross champion.
Blackburn knows that his three runner-up finishes that day are just a hint of things to come.
"Yes, I went pretty well but I feel I can do better too," said Blackburn, who will begin his year 13 stint at Tauranga Boys' College this year.
"I think my fitness let me down a bit but I have been training very hard lately, with help from motocross coach Nicki Urwin, who has a good training plan mapped out for me."
Blackburn traces his recent speed down to a new maturity in his attitude to racing.
"I've been getting back to basics and I don't seem to get as nervous on the start line as I used to as a junior. I'm not taking so many silly risks now, just riding solidly."
Blackburn finished fifth overall in the 15-16 years' 125cc class at the 2011 junior nationals in Tokoroa and, now that he has moved up to the senior ranks, and it's probably just a matter of time before he figures frequently among the top half dozen there as well.
His next big outing will be the big annual Woodville Motocross at the end of the month, a two-day stand-alone event that attracts the cream of Kiwi talent and international stars as well.
© Words and photo by Andy McGechan, www.BikesportNZ.com