HEADING ACROSS THE COUNTRY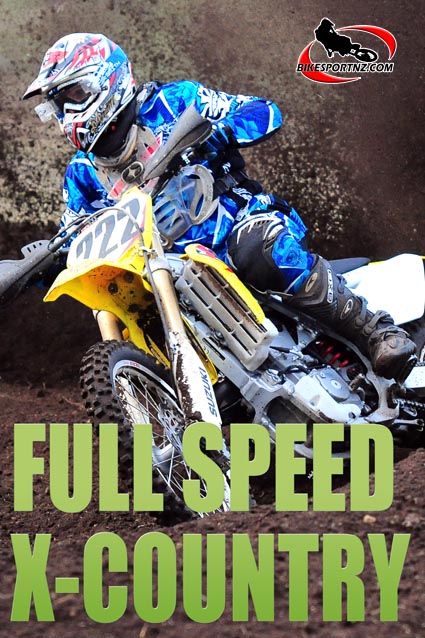 Ready to endure, withstand and brave the elements as you race for many kilometres across the country … all at eye-watering speeds?
The 2011 Suzuki New Zealand Cross Country Championship season is all set to kick off with the first of four rounds near Blenheim on Saturday.
Pahiatua's Adam Reeves (Yamaha) will feel the pressure as he attempts to defend his national crown, with last season's third-ranked rider Adrian Smith (Yamaha), of Mokau, and fourth-ranked Michael Vining (KTM), of Huntly, also expected to be on fire again this year.
Eyes will also be on other top contenders such as Aucklander Sam Greenslade (Husqvarna), Te Awamutu's Mark Penny (Suzuki), Napier's John O'Dea (Suzuki), Marton's Cam Smith (Suzuki), Rotorua's Scott Birch (Yamaha), Gore's Richard White (Husaberg), Milton's Liam Taal (Kawasaki) and Dunedin's Shaun Blackie (Yamaha).
Round two is near Waipukurau a week later (on April 16), followed by round three near Cheviot (April 30) and the fourth and final round is set for rough terrain at Urenui, near New Plymouth, on May 14.
In the junior ranks, expect to see a fierce battle between riders such as Raglan's  Jason Dickey (Kawasaki), Dannevirke's  Stacy Smyth (Kawasaki), Cambridge's Christopher Foster (Yamaha), Timaru's Brodie Wilton (Honda), Richmond's Dylan Waghorn (Honda) and Ashburton's Tim Williams (Honda).
Only three of the four rounds count, allowing riders to discard their worst result, and this will ensure the series goes right down to the wire.
In addition to Suzuki New Zealand, the series is also sponsored by DRD magazine and Hydraulink Fluid Connectors.
© Words and photo by Andy McGechan, www.BikesportNZ.com