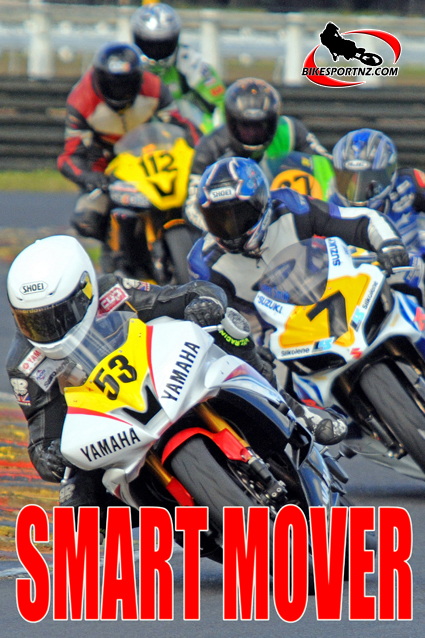 Midge Smart is back and hungrier than ever.
The talented Inglewood motorcycle racer has experienced some incredible highs and a few unfortunate lows over the past few years but now he's determined to put together the "perfect" road-racing season.
The 24-year-old hotel manager collected his 2010-model Yamaha R6 earlier this month and, even after just his first big test on the 600cc bike, he declared "I'm ready to go".
He will tackle the new 600 superstock class this season, a class that allows for only very few bike modifications. He will therefore be on a bike almost identical to any that can be purchased off the showroom floor.
A former 125cc class rider of some distinction, winning the title in New Zealand in 2004 and again in 2005, Smart stepped up to the bigger bikes in 2006, tasting immediate success in the United Kingdom.
Back in New Zealand to race in the 2008 season, Smart crashed and broke his collarbone at the opening round of the Kiwi nationals.
He returned to the track to race the final two rounds of the championship, winning them both, but that was only good enough for eighth overall that season.
In 2009 he was back in the UK, once more raising eyebrows with his incredible pace.
Back in New Zealand last season, he again proved to be the fastest 600cc rider on the track, although this time it was a tight budget that prevented him from contesting the entire series.
It will be a different story for 2011 with Yamaha New Zealand and the MSNZ Group jumping to his assistance.
"I rode the new bike at Manfeild at the weekend and was pretty impressed with it," said Smart.
"It went better than I expected and I felt comfortable on it straight away.
"I really feel I can win this season, that's the aim anyway."
One of Smart's main rivals will be a young rising star of the sport, Auckland 16-year-old Jaden Hassan, on another Yamaha R6, while another competitor looking to trouble Smart will be former 125 class rider Eric Oliver-Maxwell, of Christchurch, riding yet another Yamaha.
Hawera Kawasaki rider Bryce Meads should also threaten.
The Superstock class will be run in the same race as the more modified Supersport bikes but both classes are scored separately.
Leading contenders for supersport honours include national No.3 John Ross (Yamaha), of Christchurch, 21-year-old Wellington rider Glen Skachill (Suzuki) and former 600 champion Dennis Charlett (Suzuki), of Christchurch, while Christchurch brothers James and Alastair Hoogenboezem should also feature on their Suzuki bikes. Clive rider Adam Chambers and Auckland's Marcus Beagley, both on Kawasaki machinery, will also be in the mix, along with Invercargill's Jeremy Holmes (Honda).
The Supersport/Superstock championship is run over 10 races, two races at each round of the five rounds of this season's Castrol Power 1 Superbike Championships.
The series is set to kick off at Levels Raceway, near Timaru, on January 29-30.
© Words and photo by Andy McGechan, www.BikesportNZ.com