SHERWOOD READY TO GO AGAIN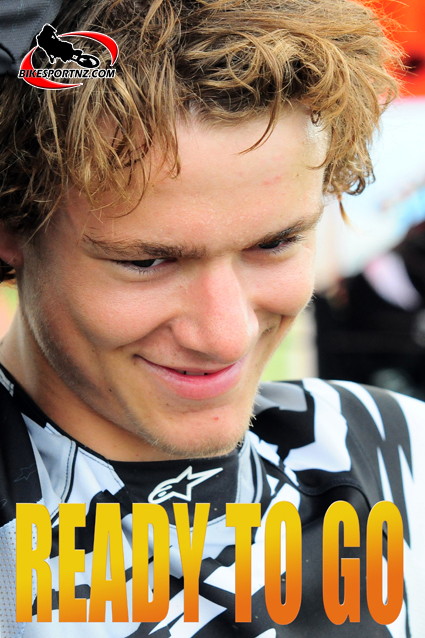 The "Rubber Kid" is bouncing back.
It has been a slow and painful time on the sidelines, but Manawatu's Levi Sherwood is almost ready to compete once again.
The 19-year-old KTM rider, world famous for his daring tricks and back-flips high above the stadiums of Europe, may soon be back in action after breaking his femur and wrist last year.
He hopes to be fit enough to join the Nitro Circus Live tour, which is staging five shows across New Zealand next month.
"I've been back on the motocross bike now for a couple of weeks," the X-Games silver medallist said.
"And I'll do some freestyle this week when the weather clears up," said the Palmerston North rider
He sustained the injuries in Los Angeles in September and the wrist healed quickly, but the femur was a problem and Sherwood needed an operation, which included having two screws and a rod put in his leg.
The youngster, known as the 'Rubber Kid', said he wasn't nervous about getting back on the bike.
"No, not really. I'm kind of excited to get back into it."
The Nitro Circus Live tour will feature freestyle motocross riders Travis Pastrana, Jolene Van Vugt, Erik Roner, Jim De Champ, Special Gregg and Streetbike Tommy, who are all part of the Nitro Circus crew from the TV show.
Sherwood was originally approached to perform at three of the shows, although punters might see more of him. "It'll probably end up being five anyway," he said.
The tour runs from February 5 to 19 with events in Auckland, Wellington, Hamilton, Christchurch and Dunedin.
The awards evening will be held in Dubai on February 7, so Sherwood won't be able to attend, but he said it was great to be mentioned alongside White and Slater.
"I was pretty stoked with it. I didn't really know what it was to start with, but once people explained it to me I was pretty pumped."
Meanwhile, Sherwood has another season on the X-Fighters circuit awaiting him. The first X-Fighters event is in Dubai on April 15.
© Andy McGechan, www.BikesportNZ.com