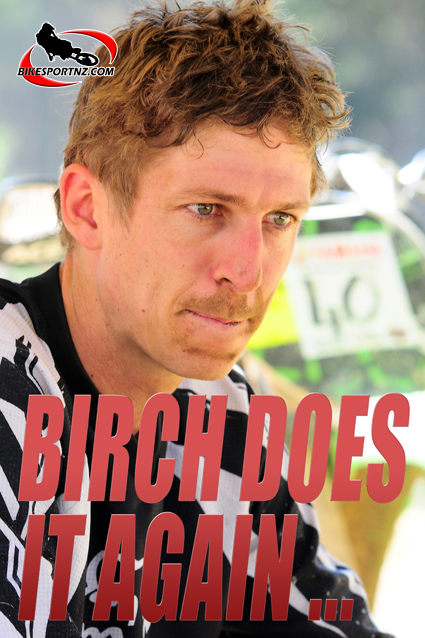 New Zealand's Birch has won the 2010 edition of the Roof of Africa race in what was his third consecutive win.
Held in the tiny mountain kingdom of Lesotho it is deemed one of the toughest off road challenges. After nine gruelling hours in the saddle, Birch received a hero's welcome.
"It was very tough, hard work. I am absolutely destroyed. I think with the rain it just made it more effort everywhere. It is been a tough race," says Birch. Second place went to South African Endurance and Off Road Champion, Jade Gutzeit.
"I had no idea it would be as hard as it was near the end. That took everything out of me. That last big climb and Chris got away from me there unfortunately," said Gutzeit.
It was all about the endurance of the human spirit.
Root director of Adventure Lesotho, Seamus Mccathy explains: "We wanted something that would be out of the ordinary and that would make people question the capabilities of man and machine."
Only 22 of the 230 contestants from different countries completed the race.
Preliminary Top 10 Racing Overall:
1. Chris Birch (New Zealand), 18:25,24
2. Gutzeit, 18:43,34
3. Lettenbichler, 19:05,57
4. Bolton, 19:12,56
5. Stone, 19:29,34
6. Badenhorst, 19:53,22
7. Curtis, 19:41,52
8. Seydoux, 20:18,10
9. De Wet, 20:29,05
10. Michael Skinner (New Zealand), 21:04,58
© Main photo by Andy McGechan, www.BikesportNZ.com