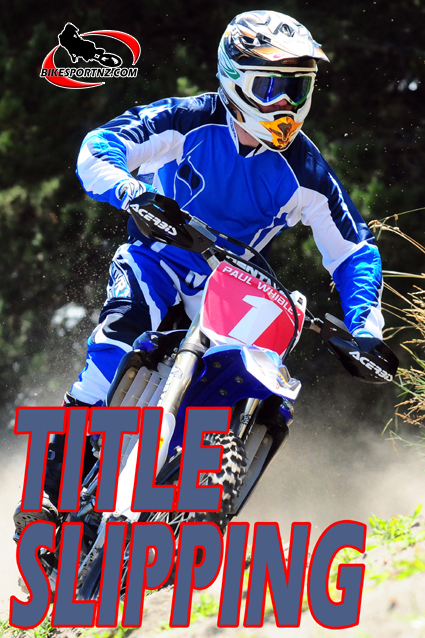 He may be about to lose one of his No.1 titles in the United States but New Zealand's Paul Whibley is not going down without a fight.
The Yamaha star from Pahiatua finished seventh at round 11 of the Grand National Cross-Country Championships (GNCC). This leaves him still fourth overall in the championship chase with just two rounds remaining.
"With the new Vortex Ignition on the bike, I was confident of another good start," said Whibley. "The Yamaha YZ450F fired up faster than ever, shooting me to the first turn in record time and enabling me to nab the holeshot money.
"The YZ was running strong and we led the way on the first lap although the thumb I injured at Unadilla was bothering me on the rocky, square-edged track.
"I blazed the trail through the virgin woods only to hit some loose rocks in some long grass and go down hard, re-injuring my thumb, bending the bars and losing a lot of positions.
"At the end of the second lap I came in for fuel and the team straightened things up and sent me back out. The track was pretty choppy and I was finding it tough to hang on.
"Trying to grip the bike loosely only encouraged blisters and rotating my grip to ease the pain just impacted another area of my hand. After the second fuel stop I was no longer able to race, merely maintaining forward momentum in an effort to get to the finish.
"Not losing any positions by the finish was a small victory but also very far from the result I'm chasing."
Whibley is now 69 points behind the leader, Australian Josh Strang, and with just two rounds remaining, and only 50 points available, it means it is now impossible for the tough Kiwi to retain this American title.
However, Whibley remains top dog in the parallel Off-Road Motorcycle and ATV (OMA) series after eight of 10 rounds and is well on target to retain the No.1 number plate there.
Leading overall championship standings:
Josh Strang 242 points;
Charlie Mullins 214;
Cory Buttrick 198;
Paul Whibley 166;
Chris Bach 163.
© Words and photo by Andy McGechan, www.BikesportNZ.com