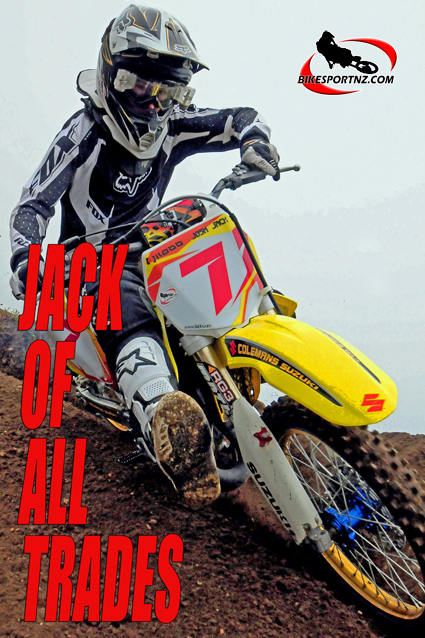 It was a weekend to remember for Kaukapakapa's Josh Jack.
The Colemans Suzuki rider from the Rodney district is more used to launching his RM125 two-stroke off jumps or busting berms on a motocross track but he showed at the weekend that both he and his bike was a versatile package when he showed up to contest two separate endurance events in the Woodhill Forest, near Auckland.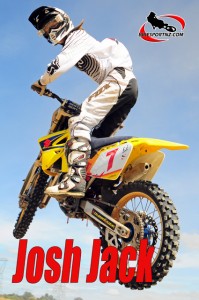 Not only did the BikesportNZ.com rider take on some of the country's elite endurance and cross-country riders, but he also gave them a lesson in riding dirt bikes.
First he tackled the Dead Tadpole endurance race for juniors on Saturday, leading home a talent-packed field of the country's future enduro and cross-country stars.
Jack won by nearly eight minutes from the rider who finished runner-up, Auckland Grammar School pupil Sam Mobberley (Yamaha), and was one of only three riders to complete six of the 17-minute laps. Third overall was Huntly's Ryan Hoskins (Husqvarna).
Then, just for good measure and show his form was no fluke, the 16-year-old Jack lined his RM125 up for the big senior event the following day, the Dead Toad endurance race.
This time he was really up against it, taking his 125cc two-stroke into battle against the big 250cc, 300cc and 450cc two-stroke and four-stroke bikes of New Zealand's top men.
After three and a half hours of gruelling racing, Jack was happy to finally see the chequered flag, the teenager eventually finishing runner-up and just seven minutes behind Kiwi international Rory Mead (Yamaha), the 2009 national enduro champion.
Third was national cross-country ace Shaun Fogarty (KTM), of Waitemata.
Only five of the more than 60 starters completed five laps, the leaders averaging about 45 minutes per lap.
"I've done a couple of enduros and really enjoyed them but the weekend's racing was a lot tougher that I thought it would be," said Jack. "I didn't think I was going to see the finish.
"I had no idea how well I was doing in the race and it wasn't until about the last 10 metres that I snatched second place from Fogarty.
"I was pretty thrilled with that."
© Words and photo by Andy McGechan, www.BikesportNZ.com
Meanwhile, have a look at this video from the Dead Toad 2010: