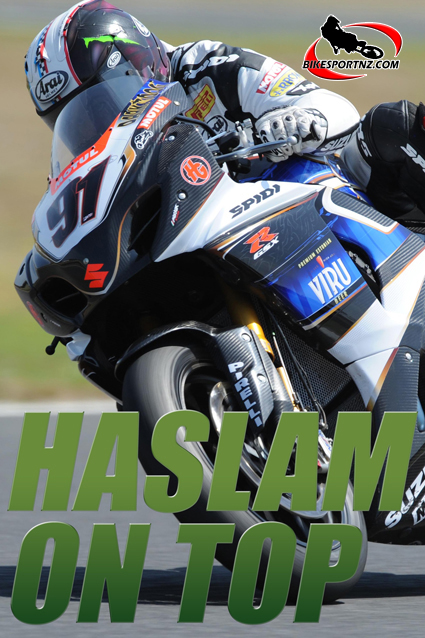 Three rounds down and the 2010 World Superbike Championship is really beginning to take shape, with Leon Haslam maintaining his impressive early form to increase his margin overall to 18 points after Spain's round three in Valencia at the weekend.
Although he finished on the podium just once, unlike Max Biaggi who managed it twice, a second win of the year for Haslam saw him leave Valencia with the largest points haul.
While the two-point extension to his lead means that Biaggi is very much still in the mix, it did help Haslam put more air between himself and the chasing pack, with Carlos Checa and Noriyuki Haga now 43 and 44 points adrift in third and fourth.
Even further behind are Jonathan Rea and James Toseland, although the former can take heart from the fact he has scored almost double the points at this stage in the season than he managed last year, while the latter will be encouraged by a significant upturn in form in Spain too.
The big loser in Spain, however, was Michel Fabrizio, who has tumbled from fourth to eighth in the standings after failing to score in either race. There was disappointment for Leon Camier too, although his double DNF was not without trying, the Aprilia man making a significant impression long before he ended his day on his back.
Elsewhere, Haslam's team-mate, Sylvain Guintoli continued to add good points to his tally in seventh, while Suzuki maintained its place at the top of the manufacturer standings, 16 and 18 points over Ducati and Aprilia respectively.
Further back, Valencia saw one new scorer join the board in the form of Luca Scassa, the Italian finishing 14th in both races for the start-up Supersonic Ducati team.
AFTER ROUND THREE:
2010 World Superbike Championship rider standings (Previous round standings position in brackets)
1. (1) Leon Haslam Suzuki Alstare 123 points
2. (2) Max Biaggi Aprilia Alitalia 105
3. (3) Carlos Checa Althea Ducati 80
4. (5) Noriyuki Haga Ducati Xerox 79
5. (6) Jonathan Rea Ten Kate Honda 60
6. (11) James Toseland Yamaha Sterilgarda 50
7. (7) Sylvain Guintoli Suzuki Alstare 50
8. (4) Michel Fabrizio Ducati Xerox 46
9. (9) Troy Corser BMW Motorrad 46
10. (10) Cal Crutchlow Yamaha Sterilgarda 41
11. (12) Shane Byrne Althea Ducati 33
12. (8) Leon Camier Aprilia Alitalia 32
13. (13) Lorenzo Lanzi DFX Ducati 26
14. (15) Jakub Smrz PATA B&G Ducati 20
15. (14) Ruben Xaus BMW Motorrad 19
16. (16) Tom Sykes Kawasaki SRT 13
17. (17) Max Neukirchner Ten Kate Honda 8
18. (-) Luca Scassa Supersonic Ducati 4
19. (18) Andrew Pitt Reitwagen BMW 3
20. (19) Joshua Brookes Echo CRS Honda 2