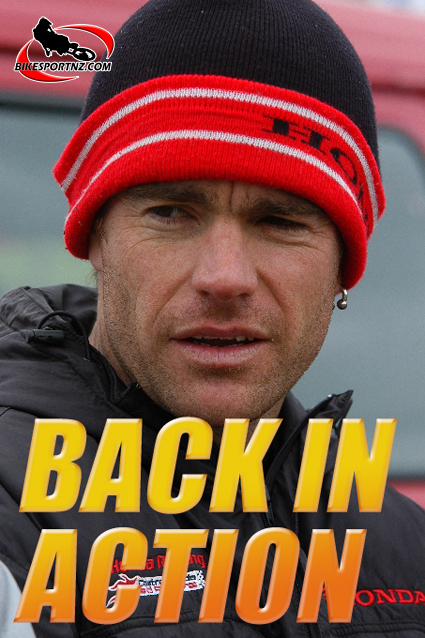 Multiple national Australian motocross and supercross champion Troy Dorron will come out of retirement to contest this weekend's third round of the MX Nationals for the Cougar Bourbon Honda Thor Racing Team.
With the event originally planned for Geelong's Barrabool circuit, Dorron, who has not raced a national event competitively since 2008, began preparing in December for what would have been a hometown comeback.
Due to unforeseen circumstances the event was moved to Broadford State Motorcycle Sports Complex, another circuit that Dorron knows well, and one which has yielded him success throughout him impressive career.
While disappointed not to be racing at his hometown track Dorron said the hard work that he and the Cougar Bourbon Honda Thor Racing Team had put in preparing for this event left him in no doubt that he should take to start gates on Sunday.
"It was disappointing that the event moved but I am fully prepared and really excited about competing in a MX Nationals event again," Dorron explained.
"I have not raced in a national event for two years and pretty much gave up professional racing four years ago, but I have continued to ride smaller races, club days and privately.
"The guys at the Cougar Bourbon Honda Thor Racing Team have been fantastic in helping me prepare for this event and I hope I can do them proud this weekend," Dorron continued.
Dorron will ride a Honda CRF450 and join Cougar Bourbon Honda Thor Racing team-mate and current championship leader Todd Waters in the Pro Open class.
Red plate holder Todd Waters who currently leads the Pro Open championship by 13 points has enjoyed the ideal preparation for the third round of the series, winning the Queensland State Motocross Championships last weekend.
"I contested three 20-minute motos in the Queensland State round last weekend so in terms of simulating race formats it really did provide me with the best possible trial run," Waters explained.
"Since the Canberra round I have worked hard on my starts and I holeshot two of the three races in Roma (last weekend). Hopefully that formula will carry across to this weekend.
"My body is good and I am recovering well after events. I have been training this week with some of the other riders up at Caloundra and I feel great. I can't wait to get out there on Sunday," Waters added.
Pro Lites contender Michael Phillips, of New Zealand, also used his time wisely between events, remaining in Australia to undergo some intensive testing with the Cougar Bourbon Honda Thor Racing Team.
"It was really important that I spend as much time as possible on the bike," Phillips explained.
"I stayed here between events and I have been doing a lot of riding and testing with the team.
"The track this weekend is more like what I am used to riding on so I will be looking for a much better result," he added.
The third round of the MX Nationals will be held at Broadford State Motorcycle Sports Complex this Sunday.
© Photo by Andy McGechan, www.BikesportNZ.com