AXEMAN WHIBLEY CUTS A PATH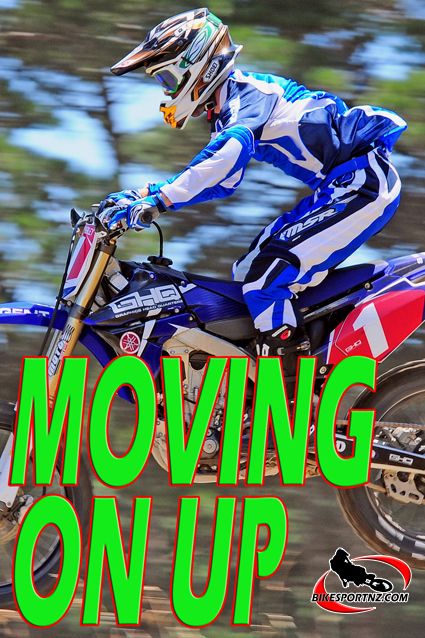 New Zealand's Paul 'The Axeman' Whibley is rapidly sharpening up.
It is probably going to take the Pahiatua Yamaha ace much of the season before he's in a position to again claim top spot in the United States, but Whibley is certainly heading the right direction after a strong performance at round two of the Grand National Cross-Country Championships (GNCC) in Georgia at the weekend.
The defending GNCC champion struck bad luck at the opening event in Florida a week ago, running out of fuel while on his final lap of the race, and this gave him his worst start ever in the series.
But the 31-year-old former Manawatu forestry worker is no quitter and he took his Yamaha WR450 to finish runner-up in Georgia and thrust himself right back into the hunt for the 2010 title.
Whibley has now rocketed up from 10th to fourth in the series standings, albeit still 24 points behind 21-year-old Australian ace Josh Strang (Suzuki).
"With some work done to make sure the problems we had in Florida were a thing of the past, I was confident of a better result this time out," said Whibley.
"My jump off the start line was okay but got pinched out coming into turn one. I was able to duck up the inside and into the top five and avoid a pile-up.
"During the first lap there were several lead changes but eventually my Yamaha team-mate, Thad Duvall, made a break for it and took control of the race. He set a fast pace and built a lead of over 40 seconds.
"The track was in good shape and the mud holes were minimal, although they were still catching some riders out. It was also pretty rough with the puggy soil in the woods cutting up fast. I was racing with Josh Strang for second place in the first half of the event until I collided with a lapped rider and lost a lot of time trying to restart my bike.
"Josh closed in on Thad and they fought it out until Thad crashed heavily and retired from the race.
"Josh was riding good and, no matter how much I tried, I couldn't make up any time and had to take second.
"I was happier with the result but these first two races have highlighted some things we need to work on and we plan to be a lot more prepared by the next round at Steel Creek (in Morganton, North Carolina) and be ready to make up some lost points.
Leading results:
XC1 Results:
1. Josh Strang (Suz)
2. Paul Whibley (New Zealand, Yam)
3. Chris Bach (KTM)
4. Charlie Mullins (Yam)
5. Nate Kanney (KTM)
6. Cory Buttrick (KTM)
7. Russell Bobbitt (KTM)
8. Homero Diaz (KTM)
9. Ken Gaffney (Kaw)
10. Eric Bailey (Kaw)
XC1 class standings after two rounds:
1. Josh Strang (60/2 wins)
2. Chris Bach (46)
3. Charlie Mullins (39)
4. Paul Whibley (New Zealand) (36)
5. Cory Buttrick (28)
6. Homero Diaz (25)
7. Glenn Kearney (24)
8. Kenneth Gilbert (22)
9. Eric Bailey (20)
10. Nate Kanney (18).
© Words and photo by Andy McGechan, www.BikesportNZ.com