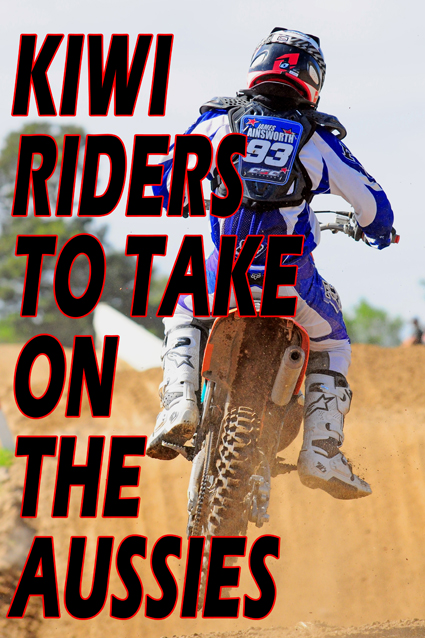 The junior team to represent New Zealand at the Oceania Motocross Championships at Harrisville, in Auckland, on Sunday, March 7, is as follows:
65cc 10-12yrs
Kieran Baker
Benjamin Broad
Jye Deacon
Josiah Natzke
Maximus Purvis
Reserve 1.  Oliver Ayre
Reserve 2.  Tony Cvitanovich
85cc 12-15yrs
Courtney Duncan
Micah McGoldrick
Joel Miekle
Sean O'Connor
Dylan Walsh
Reserve 1. Haki Waller
Reserve 2. Cameron Forlong
125cc/250cc  15-18yrs (As Motorcycling Australia is not in the position to field a full complement of 125cc riders, as per the 2010 FIM rules, MNZ has agreed to nominate a mix of 125cc and 250cc riders/bikes.)
James Ainsworth (125cc)
Cam Dillon  (250cc)
Kayne Lamont  (125cc)
Isaiah McGoldrick (125cc /250cc)
John Phillips (250cc)
Reserve 1. Craig Smith (250cc)
Reserve 2. Scott Canham (125cc/250cc)
The selected riders will receive during the next week a full layout of what this selection entails and race requirements.
You are encouraged to enter and ride the Auckland Champs on Saturday,  March 6.
Reserve Riders:  you will complete fully in the Oceania meeting. The difference being your race points accumulated at the Oceania meeting will not contribute to NZ's overall result.
However, if a member of the NZ team withdraws for whatever reason you will take their place and your points will then count.
© Photo by Andy McGechan, www.BikesportNZ.com