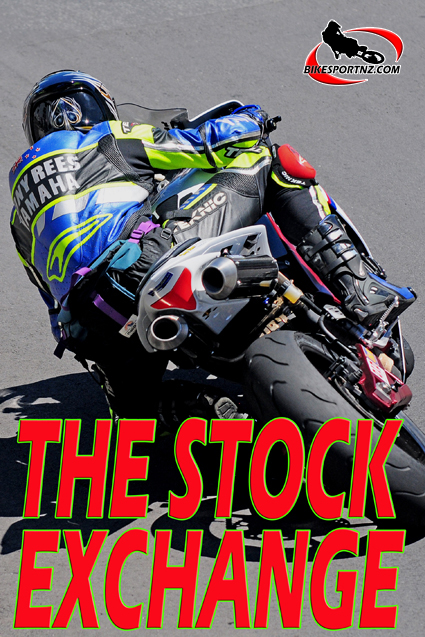 It was a David versus Goliath battle and Whakatane's Tony Rees declared himself "very satisfied" after his performance at the Yamaha Battle of the Streets race meeting in Paeroa on Sunday.
It may have been a couple of years since the 42-year-old bike shop owner had raced at the top level and his return to racing on Sunday was probably never likely to be a winning one, but it was a fairytale performance nonetheless.
In addition to "being a little rusty after so much time away from the race track", Rees had also handicapped himself by riding an absolutely stock standard Yamaha R1 to challenge the "breathed-on" full factory superbikes of his rivals.
He finished fifth in the day's only Formula Paeroa race and then  backed that up with a fighting sixth placing in the all-in 10-lap King of the Streets feature race.
"I went to Paeroa to have some fun and get that sweet sounding Yamaha R1 out there. I thought someone should fly the Yamaha flag," said Rees.
"I'm happy with what I achieved today. It just goes to show that, even in stock trim, these bikes are no slugs. I didn't even strip off the headlights or pillion seat. It's absolutely the same as you'd buy off the showroom floor.
"This meant I was giving away one or two seconds a lap on the lead riders, but it was not really about me coming here to win today. It was about flying the flag for Yamaha.
"Next year's superbike championships will apparently be all stock bikes … a return to the old days and a way to make the racing closer and more competitive and cost-effective for a great many more riders. I showed today just what a stock bike can do.
"It's all about not having to touch the engine. These bikes are so good straight out of the factory these days that there's really no need to spend a small fortune making them quicker. This Yamaha R1 was on the pace with the hot-up bikes out there today.
"I'm also now going to race the last two rounds of the nationals (at Manfeild this coming weekend and at Hampton Downs, near Meremere, on March 28).
Rees won two New Zealand superbike championships, in 2001 and 2005, as well as pocketing a 600 production class title and five open sports production titles.
He is also a seven-time former Paeroa street race winner and had won the Battle of the Streets crown on five separate occasions.
© Words and photo by Andy McGechan, www.BikesportNZ.com