The heat goes on for New Zealand's motorcycle elite this weekend.
The Castrol Power 1 New Zealand Superbike Championships kick off at Ruapuna, near Christchurch, this weekend (Jan 16-17) with reputations and pride on the line.
It was an Aussie trophy fest last season, with men from across the Tasman taking away two of New Zealand's top prizes, the national superbike and 600cc sport production crowns.
And while Goal Coast rider Gareth Jones won't be back to defend his 600cc title this summer, his compatriot Robbie Bugden will be here to race.
Bugden (Suzuki) won the superbike title here in 2007, 2008 and 2009 and he will bid now to make it four in a row.
Chief among those hoping to stop him is last year's runner-up, Hamilton Suzuki star Andrew Stroud.
But Waikato father-of-seven Stroud will have his work cut out if he's to reclaim the national superbike crown he last held in 2006.
In addition to the fact that he again faces Bugden, other Kiwis in the class have also stepped up the pace in recent weeks.
Feilding's Craig Shirriffs (Honda), in particular, is looking very strong while there are several others too who loom as serious contenders, men such as Waikato Suzuki rider Sloan Frost,  Katikati's Rhys Holmes (Yamaha) (pictured above), Auckland's Ray Clee (Suzuki), Christchurch Suzuki pair James Smith and Chris Elley and New Plymouth's Hayden Fitzgerald (Honda).
Meanwhile, in the 600 sports production class, Christchurch trio Dennis Charlett (Suzuki), Cameron Jones (Suzuki) and John Ross (Yamaha), Inglewood's Midge Smart (Suzuki), Hamilton's Nick Cole (Kawasaki), Auckland's Karl Morgan (Suzuki), Tauranga's Sam Love (Yamaha), Taupo's Jamie Rajek (Honda) and Masterton's Jamie Galway (Honda) all look good for a podium finish this season.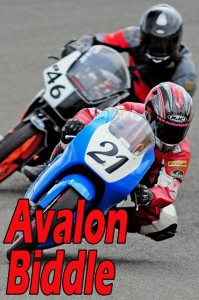 National No.2 in this class, Christchurch's James Smith, will be doing double duty this season as the 29-year-old tackles the 600cc class again as well as making his superbike debut.
"As a superbike newbie, I don't have any pressure on me to perform … except the pressure I'm putting on myself," Smith said.
"I'm riding the 2009-model GSX-R1000 that Robbie used to win the title last year, so I know it's a great bike. I rode it at Manfeild recently and was only half a second off the time set there by Stroud, so I know I'm on the pace."
"The superbike bid is really just a learning thing for me. Of course I will be trying very hard to win the superbike title but it's actually the 600cc class that I'm concentrating on."
In the F3 class, it's likely to be a battle between defending champion Glen Williams (Suzuki), of Palmerston North, and New Plymouth's Terry Fitzgerald (Suzuki), although it's also worth watching out for Alexandra's Kirk Pritchard (Suzuki) to feature.
Meanwhile, with defending Pro Twins champion Sam Love moving out of the class, Wellington's Jay Lawrence (Hyosung GT650R) is perhaps looming as the greatest threat to win the title there, while Dannevirke's Geoff Booth (Suzuki) should also again be a feature, along with Christchurch's James Hoogenboezem (Suzuki).
In the sidecars class, the defending champions — Auckland's Lawrance brothers (Chris and Richard) — have not entered, making 2008 champions Steve Bron and Dennis Simonsen the favourites to take it away in 2010.
In the 125GP class, Dunedin flight instructor Tim McArthur will also be keen to defend his title, although this "nursery" class is never an easy nut to crack. Expect Auckland girl Avalon Biddle, Christchurch rider Alastair Hoogenboezem and Auckland's Jaden Hassan to feature here.
© Words and photo by Andy McGechan, www.BikesportNZ.com