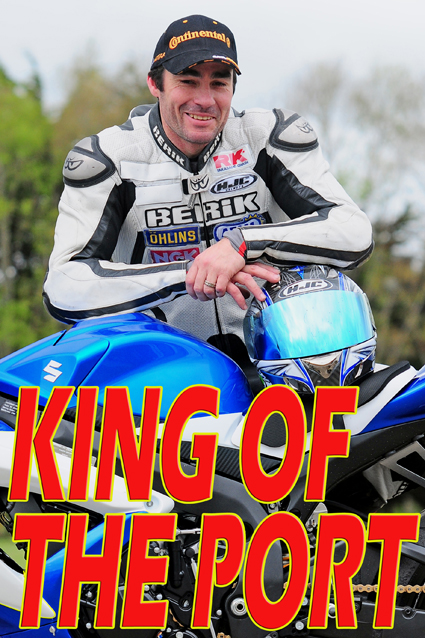 Dennis Charlett is off to a flying start for 2010.
Two days into the New Year and the Christchurch racer is still celebrating the arrival of a new decade after winning five races from seven starts at the 16th annual Port Nelson Street Races on Saturday.
Charlett took his Suzuki GSX-R600 to finish 3-1-1 in his three formula one outings and then also wrapped up the formula two class, coming home 2-1-1.
The Canterbury ace then also wrapped up the 12-lap King of the Port feature race.
Runner-up was fellow Christchurch racer Daniel Ornsby, on a Triumph 675, while another Christchurch rider, Chris Alley, came third on his Suzuki GSX-R1000.
"I'd never raced on this circuit before, so I guess I'd have to say I'm pretty pleased to come here and win," Charlett said.
"It's good to get a win or two under my belt ahead of the nationals … it's certainly a confidence-builder," said the 41-year-old.
Charlett has every right to feel confident, with such a solid set of wins under his wheels with the Castrol Power 1 New Zealand Superbike Championships set to kick off near his Christchurch home, at Ruapuna Raceway, in just two weeks' time, on January 17.
"We're on track for the nationals and just need to get suspension settings right now for the new tyres I'm using this year. I'll be using Continental rubber this season.
"I'm not quite polished yet but I'm getting closer and closer each time I ride."
"I think riders such as (fellow Christchurch man) James Smith (Suzuki), Wellington's Glen Skachill (Suzuki) and Tauranga's Sam Love (Yamaha) will be my biggest threat for the 600 sports production crown this season."
Charlett's title bid last season was fraught with bad luck early on but, even so, he managed to claw his way back to finish fourth in the class.
Meanwhile, Motueka's Josh Coppins was another rider to impress at the Port Nelson Street Races.
Grand Prix motocross star Coppins took a Suzuki RMZ-450 to an unbeaten string of wins in the Super Motard SM2 class (for 450cc bikes) and then  backed that up by finishing a strong third overall in the SM1 (open) class, behind Wanganui Suzuki rider Jayden Carrick and Taranaki's Mitch Rowe (Yamaha).
Coppins flies back to Europe next week where he will start his new MX1 World Championship campaign with Italian manufacturer Aprilia.
He has been training hard since early December, when he returned to his Lower Moutere home, near Motueka, at the end of his final season with Yamaha.
The 32-year-old Coppins admitted he never saw himself signing with Aprilia, and was not interested in the company's initial offer.
However, he changed his mind after riding the new MXV 450, and a visit to the Aprilia factory in Noale.
The shift signals a new era in Coppins' career, which came close to world championship status in 2007 before he injured his shoulder.
"I'm not going to win a world championship; I'm going to develop the bike," Coppins said.
"It's a change of mindset for me, and all about goals."
Last year, the bike, which was campaigned by an outside team, reached 11th in the motocross championship.
"This year, I'm going for a top-five placing and want to be the first guy to win on a V-twin – it will lift the team to a new level," he said.
The one-year contract, with a performance-based renewal option, will allow Coppins to race in Europe for at least another two years.
Coppins then plans to come home and spend time fishing, getting his helicopter licence and road-racing.
"I love road-racing; I am a huge fan and go to the MotoGP every year."
Words and photo by Andy McGechan, www.BikesportNZ.com