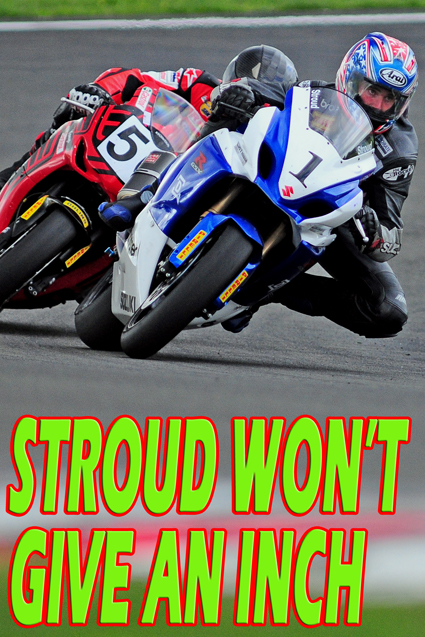 He's an absolute gentleman to all who know him but, if Hamilton motorcycle ace Andrew Stroud has learned anything in the past few seasons, it's that he can't afford to be a gentleman on the racetrack.
"I simply can't afford to give an inch if I want to win the New Zealand Superbike Championships … it's as simple as that," said the softly-spoken 41-year-old father-of-seven.
A seven-time former national champion, Stroud (Suzuki GSX-R1000) has finished runner-up to fellow Suzuki star Robbie Bugden the past three seasons, but he believes now is the time to snatch back the No.1 plate from the Australian invader.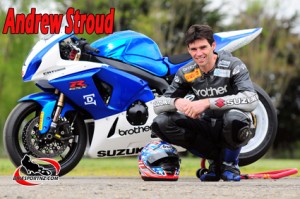 "I've got to treat every lap like it's the last one of the race … that's when I usually go best," he said. "I've just got to go hard from the start and maintain that speed throughout. There can be no slackening.
"I may be 41 — and I turn 42 on New Year's Eve — but I'm as fast now as at any time in my career. I just have the feeling that 2010 will be my season to win again. Robbie and the others had better watch out because I mean business."
And that's no hollow threat. Stroud has been in stunning form, in recent months, racing under the lap record at Manfeild as he tackled two rounds of the popular Victoria Motorcycle Club's Winter Series at the Manawatu race circuit.
"Im going fractionally faster than last year, even faster at Manfeild that I was when I beat Robbie (Bugden) there last season … and I'm not even trying that hard yet," he laughed. "The new bike is just so good. It turns really well and is very confidence-inspiring."
Stroud is certainly likely to again be one of defending champion Budgen's biggest threats when the five-round nationals kick off at Christchurch's Ruapuna circuit on January 16-17.
Stroud will get his first crack at the top echelon of Kiwi and Australian superbike racers when he also races the 2009 Tri-Series, that frenetic two-weekend series set to open in just over a week, at Manfeild on December 19, with rounds to follow on the streets of Wanganui on Boxing Day and then at Taupo on December 28.
Stroud won the inaugural Pro Moto-sponsored Tri-Series last season, making him the favourite to repeat the dose this time around.
It is certainly going to be a busy couple of weeks for Stroud.
The Waikato ace will also line up his Suzuki in the Bikers Against Drunk Drivers (B.A.D.D.) three-hour endurance race being staged at the Taupo track on the intervening Sunday, December 27.
For that event he will team up with fellow Hamilton rider Sloan Frost and 53-year-old five-time former Australian superbike champion Robbie Phillis, the trio sharing the riding duties for the marathon race.
Wellington's Glen Skachill Auckland's Jason McCamish teamed up on a Suzuki GSX-R600 to win the inaugural three-hour event last year.
"I'm really pumped for this season," said Stroud. "I am feeling a lot fitter this season too. I have been in the gym and running and swimming, but also doing a bit of BMX racing too. I take my kids with me to race BMX on Wednesday nights. It's a great fitness experience workout and pretty good fun too.
"At some stages in the superbike racing last season I'd want to put my head down and go hard but I didn't really have the fitness to maintain that. It'll be a different story this season."
Words and photo by Andy McGechan, www.BikesportNZ.com