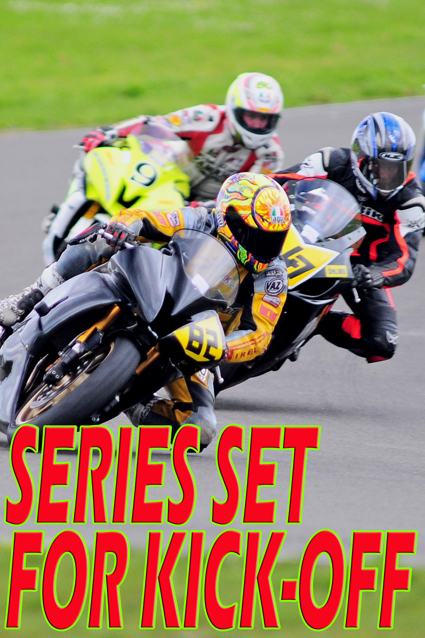 The opening round of the Suzuki International Tri-Series will kick-off with a roar at Manfeild on Saturday.
Record entries have been received for all three rounds where riders will battle for the lion's share of the total $32,000 prizemoney.
The star-studded line-up with over a dozen international racers has just got stronger with the late inclusion of Davide Gozzini.
Italian Supermoto champion the past three years running, Gozzini finished third in the 2009 World Supermoto S2 championship. Dubbed Speedy Gozzini, the Italian also recently won the Australian S1 Supermoto championship riding a TM brand SMX450F – the same bike he'll use in New Zealand.
Gozzini is shaping up to be fellow-countryman Ivan Lazzarini's main challenger in the popular Supermoto category following the withdrawal of Darryl Atkins. Lazzarini was third in the premier 2009 S1 world championship for Honda.
A handful of lightning fast Kiwis will be out to keep the Italians honest, likely to be headed by Aucklander Toby Summers, this year on a powerful Aprilia SV550.
Andrew Stroud is keen to defend his 2008 Tri-Series F1 title on his latest Suzuki GSXR1000K9 Superbike. Australians Joel Reed (Aprilia RSV4 Factory) and Bertrem Zoubakin (Yamaha R1) and Irishman Kevin Fitzpatrick (Suzuki GSXR1000) are also expected to perform well in the big-bore class.
"The series will be good, there's a lot of entries and big fields – I'll ride the best I can," said Stroud.
"I've noticed Craig (Shirriffs) going faster than last year so he'll be tough to beat. James Smith on a GSXR1000, he's on the pace at the moment, sometimes Hayden's (Fitzgerald) up there, and Ray Clee is very capable. Nick Cole at Wanganui could be one to watch as he gave me a good run for my money at the Wyndham street races recently."
There's also chance for riders to earn extra cash at Wanganui, where Superpole has been added to the programme for the first time. The five fastest F1 racers from qualifying have one flying lap to settle the score – who really is the King of the Cemetery Circuit! Lazzarini and Gozzini may be thrown into the mix as 'Wildcards' on their lower powered but more spectacular Supermoto machines to vie for the $1000 prize.
Australian sidecar racer Stacey Sellar is currently equal to fellow Australian Doug Chivas on the all-time Cemetery Circuit winners ledger, with 12 wins apiece. One more victory will move Sellar into first position. Sellar will be riding Wanganui racer Mike Poole's LCR1000 sidecar after Sellar suffered a massive crash in Australia last month, wrecking the rig. Poole has kindly stepped aside to enable Sellar to race.
Wanganui also hosts the return of legend Dave Hiscock who will ride demonstration laps on the famous Wanganui-built 'Plastic Fantastic'. Hiscock is tenth equal with Aaron Slight on the all-time Cemetery Circuit winners list with 13 victories.
Manfield kicks off the series on December 19 before competitors and race fans flock to Wanganui on Boxing Day for the annual Cemetery Circuit street racing.
Taupo Motorsport Park hosts the final round on Monday December 28, where the series trophies will be awarded. The previous day, December 27, a three-hour race for over-600cc machines will be staged at Taupo.
The three-round Suzuki International Tri-Series promises to be the most competitive motorcycle race series held in NZ for many years.
Suzuki International Tri-Series Schedule:
Rnd 1: Manfeild, December 19
Rnd 2: Wanganui Cemetery Circuit, December 26
Rnd 3: Taupo Motorsport Park, December 28
Words by Terry Stevenson
Main photo by Andy McGechan, www.BikesportNZ.com