He may be leaving his charge for the title too late but the international class of Bay of Plenty rider Cody Cooper was finally able to shine through at round three of this year's New Zealand Motocross Championships at the weekend.
The Demon Energy-sponsored four-round series kicked off near Timaru in October, then hit Rotorua a week later. After a three-week break, racing resumed on the tricky clay of Patetonga, near Morrinsville, on Sunday and that came as the signal for Cooper to step up.
Mount Maunganui's Cooper had been tipped as the favourite to win the MX1 class this year after returning from finishing top-10 in the United States this season, but he struggled with a finger injury at the New Zealand series opener and then suffered a further set-back with a blow to the face at Rotorua.
But, now obviously back to his best, Cooper (Suzuki) comfortably won all three MX1 races on Sunday.
"I guess I'm 100% again now," said the 26-year-old, modestly explaining his total dominance at the weekend.
"I have had three weeks to recover from my injuries but I think I may have left my charge for the title a little too late."
Christchurch Honda rider Justin McDonald continues to lead the championship and, although he has only won one race in the series thus far, consistency is his strength.
McDonald finished 2-2-3 on Sunday and enjoys an 11-point lead over Cooper with just the final round in New Plymouth next weekend to wrap up the series.
"I'll just have to rest up this week and then re-focus on the final round at New Plymouth," said McDonald. "I didn't enjoy this track much today. It was too narrow and one-lined and the lapped riders were a problem."
Mount Maunganui's Mason Phillips (Kawasaki) was third best in the MX1 class on Sunday, his stunning charge from last position to fifth in the day's opening race – passing 26 riders in less than 20 minutes — was alone worth the spectators' admission price. Phillips remains third in the series standings, albeit a distant 22 points behind Cooper.
In the MX2 class, the battle continues to rage between Kiwi internationals Michael Phillips (Honda), of Rotorua, and Queenstown's Scott Columb (Suzuki), although Phillips has now broken free at the top of the standings.
The pair were level-pegging at the start of the day at Patetonga, but Michael Phillips' 4-1-1 results on Sunday were enough to put the Bay of Plenty ace four points clear of Columb, who managed 3-2-2 in his three outings.
Meanwhile, the defending champion in the 125cc class, Cambridge Yamaha ace Damien King, was simply too good for his rivals on Sunday and he extended his series lead over Waitakere teenager Ethan Martens (KTM). The 33-year-old King finished 2-1-1 on Sunday and, while Martens impressed, his 1-2-5 results meant he has now slipped to 23 points behind former GP star King.
However, Martens still leads the race-within-a-race for under-21 age-group honours, ahead of Mangakino's Kayne Lamont (Yamaha).
Words and photos by Andy McGechan, www.BikesportNZ.com
Full story and more photos in your next issue of KIWI RIDER magazine.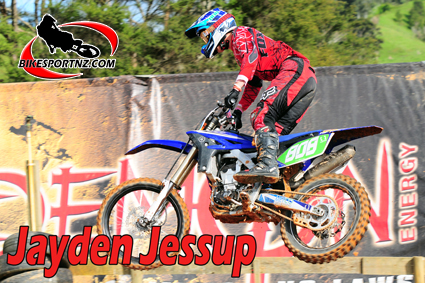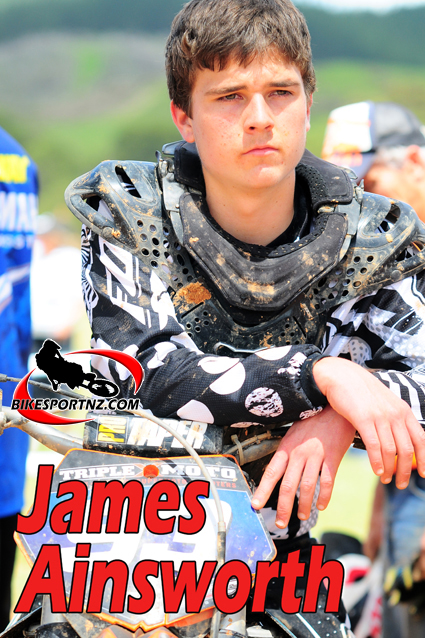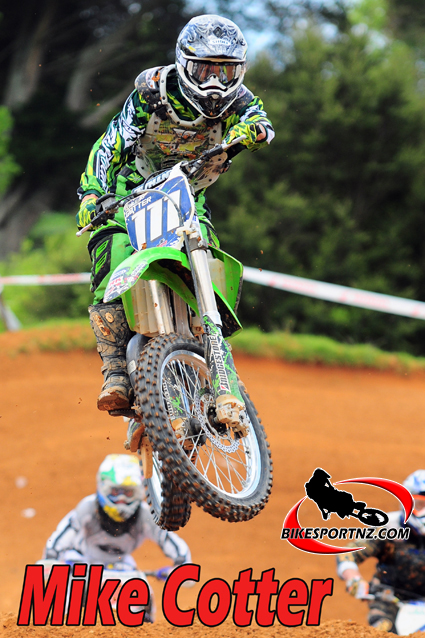 Leading standings after three of four rounds in this year's Demon Energy New Zealand Motocross Championships.
Series overall standings:
MX1:
1. Justin McDonald (Christchurch, Honda) 199 points;
2. Cody Cooper (Mount Maunganui, Suzuki) 188;
3. Mason Phillips (Mount Maunganui, Kawasaki) 166;
4. Brad Groombridge (Taupo, Suzuki) 157;
5. Shaun Fogarty (Gisborne, KTM) 146.
MX2:
1. Michael Phillips (Rotorua, Honda) 200 points;
2. Scott Columb (Queenstown, Suzuki) 196;
3. Nick Saunders (Taupo, Kawasaki) 153;
4. Peter Broxholme (Tauranga, Honda) 145;
5. Cam Dillon (Taupo, Honda) 140.
125cc:
1. Damien King (Cambridge, Yamaha) 214 points;
2. Ethan Martens (Waitakere, KTM) 191;
3. Mike Cotter (Cambridge, Kawasaki) 170;
3. Hayden McKay (Christchurch, KTM) 161;
5. Kayne Lamont (Mangakino, Yamaha) 151.
Under-21 class:
1. Ethan Martens (Waitakere, KTM) 219 points;
2. Kayne Lamont (Mangakino, Yamaha) 196;
3. Tom Managh (Wanganui, Suzuki) 174;
4. Roydon White (Tauranga, KTM) 138;
5. James Ainsworth (Auckland, KTM) 125.