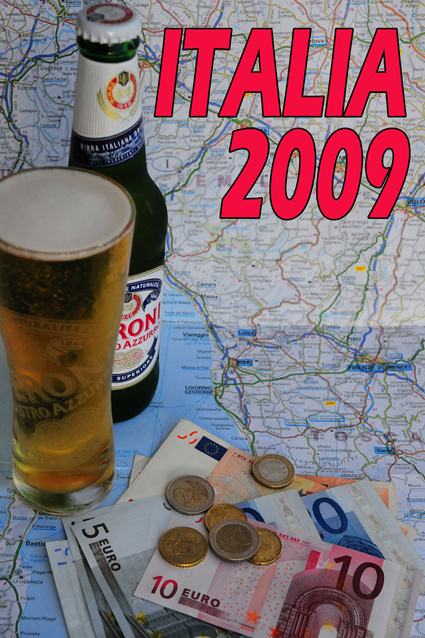 The tickets are booked, the bags are packed, the plane is on the runway and the BikeSportNZ.com team is heading off to Milan for the motocross experience of the year.
Anyone who is anyone will be at the 63rd annual Motocross of Nations, at the Franciacorta circuit near Brescia, in northern Italy, this coming weekend, including a strong team of three riders from New Zealand.
And, once again determined not to just give you other people's words and pictures, a few of the staff from BikeSportNZ.com and Kiwi Rider magazine will be there to record it all for you.
New Zealand photo-journalist Andy McGechan will be our main man on the spot at the MXoN, ably assisted by Hodge and the crew.
We'll give you the low-down as the defending champion Americans go head-to-head with New Zealand's Josh Coppins, Michael Philips and Scotty Columb, not to mention the cream of riders from more than 35 other countries.
This year's 63rd edition of the big race is again shaping up as another extraordinary battle.
The racing features more than 100 of the best motocross riders on the planet as, seeing as only 40 of those riders can line up at one time in the final three motos to decide who takes away the Chamberlain Trophy, a rigorous elimination process is required.
The Red Bull-sponsored event begins its whittling process with qualification races on Saturday, the stage at which Team New Zealand crashed out when the event was held in the United States in 2007. Team NZ finished eighth overall in England last year.
Motueka's Coppins will have No.22 on his MX1 Yamaha, Rotorua's Phillips will be MX2 Honda No.23 and Queenstown's Columb will have 24 on his open class Suzuki.
But, rest assured, these Kiwis can fly and it would be a brave person to get against them again being on the podium in England.
New Zealand has been on the podium three times before, in England in 1998, in Belgium in 2001 and in England in 2006.