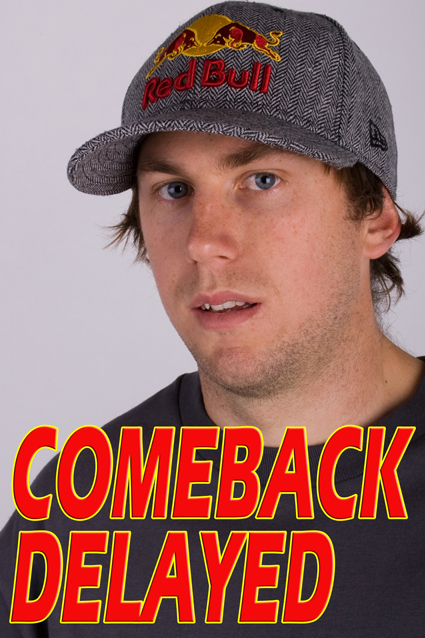 Kiwi motocross rider Ben Townley has announced that he will be unable to compete in the Super X New Zealand Open event, set for November 21 in Hamilton's Waikato Stadium.
This rules him out of the much-anticipated clash against Australian Chad Reed.
Townley, who is currently based in Tauranga, New Zealand for the next six months, is recuperating from a shoulder injury that saw him exit the American Supercross
season.
"I have taken so much time off to concentrate on this rehabilitation process, it would be stupid to cut it short now," says Townley, who is dedicated to regaining his
shoulder strength before he begins riding.
"No one is more disappointed than me that I will miss this event. I haven't raced in NZ since 2004, and to have the opportunity to race on a full-size American Super X
track, in front of my home crowd, taking on the likes of Chad, what more could I ask for?" Townley continued.
"The Doctor is really happy with my progress and the way I have gained my range of motion back in my shoulder, it is just the strength I need to bring up to speed now."
Townley has committed 10-12 weeks to solid shoulder strengthening before he starts riding. This will see him returning to the bike by late October, feeling fit and healthy.
"I have been working with physiotherapist Carla Forster who is based at the Mount. We have completed week one of the strength phase and it is feels awesome to be pushing it again."
Townley was forced to abort plans to ride for team Red Bull Honda at the start of 2009, after a troublesome shoulder injury needed repairing and rehabilitating. With Townley returning to the bike in late October it also puts the New Zealand Nationals out of the picture.
"I will look for some club races to compete in throughout November and start racing around Christmas with all of the major meetings through the summer months.
"You can count on one thing though, I will be at Hamilton in November, helping all the kiwi guys out, making sure they can push the Aussies as hard as they can, it's going to be a night to remember, and next year, I am going to be on the start line."
New Zealand will be the stepping stone back to the American circuit in 2010 for the former AMA Supercross Lites (East Cost) champion.