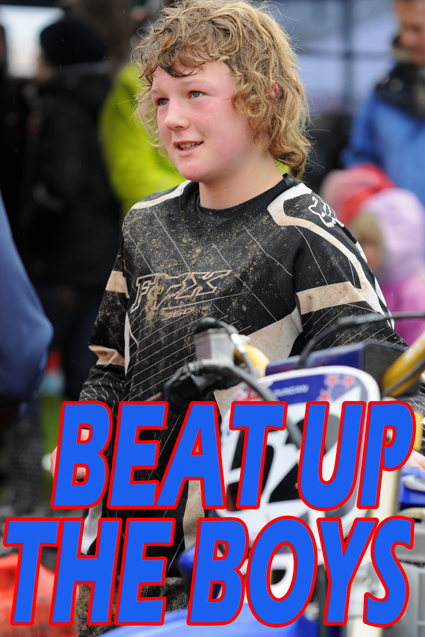 Otago girl Courtney Duncan has a taste for success and now she's looking for fresh fields to conquer.
The blonde tousle-haired 13-year-old from Palmerston, just north of Dunedin, was a definite crowd favourite as she raced her way to sixth overall in the 85cc class at the 2009 FIM Junior Motocross World Championships in Taupo just over a week ago.
The Yamaha ace ended up just one point behind fifth-ranked Dutch rider Lars van Berkel and two points behind fourth-ranked Australian rider Hayden Mellross. Just another six points and she could have been on the podium.
Nationally ranked only eighth in her 13-16 years' age group after a domestic campaign fraught with problems, few would have picked this diminutive girl on the Yamaha would threaten for a podium spot at the sport's ultimate level and ultimately finish as the top Kiwi in the star-studded international field.
"It was pretty nuts," Duncan said. "People were just pushing and barging all the time. I was one of the smallest as most of the riders were 15," she said.
"I didn't expect to do as well as I did. I surprised myself."
Now she has Melbourne and then France in her sights for future conquests.
The year nine pupil at East Otago High School will first tackle the Australian junior motocross championships near Melbourne and then, depending on funding, she'll look to taking on the world's elite once again at the 2010 edition of the world champs in France.
Words and photo by Andy McGechan, www.BikesportNZ.com
Full story and more photos in your next issue of KIWI RIDER magazine.