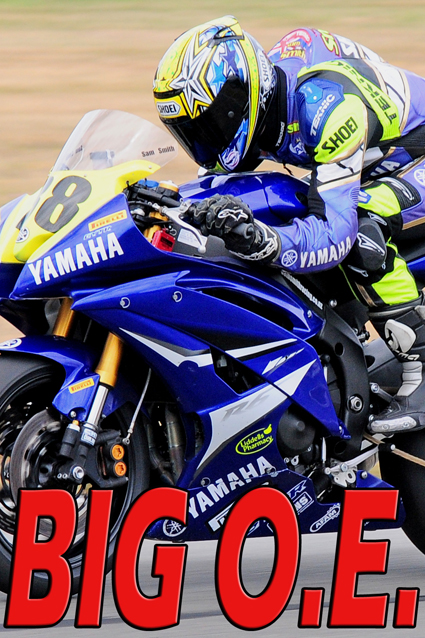 Pukekohe motorcycle racer Sam Smith can't sit still — it's just not in his nature.
The Yamaha ace who roared his way to the No.3 spot in the 600cc sports production class at this year's national road-race championships, behind fellow Yamaha rider Gareth Jones and Christchurch rider James Smith (Suzuki) (no relation), is now keen to test himself internationally.
The 21-year-old is no stranger to top international competition — he's sampled that racing here in New Zealand and also in Australia — but he's never before been to the other side of the world.
And that's just where he's headed with flights booked to take him and his girlfriend Carrie to the United Kingdom in just over a week's time.
"We are going to do the touristy stuff first, and tour Europe for 35 days, but then I'm going to knuckle down and see what I can arrange for myself in the way of motorcycle racing," said the young Aucklander.
"I've already made a few contacts but I really need to be there in person to make things happen. I'll have my leathers and helmet packed with me and hopefully I'll get to show a few people what I can do.
"I've probably picked the worst time to be going, to be perfectly honest, because team budgets are very tight at the moment. It's definitely a difficult time for me to be making my first big international foray but I'd be grateful for any chance to race."
Sam Smith was named New Zealand's Most Promising Road-race Newcomer at a ritzy awards night in February 2007, the same year he ran away with the national 600cc sports production championship. However, he didn't defend that title and was forced to spend much of 2008 on the sideline with injury, before returning to the podium again this season.
If he can secure a ride for himself in Britain in the coming months, there's no doubt he'll apply the same fierce determination that has seen him rapidly climb the ranks in this part of the world and perhaps his next podium is just over the horizon … on the other side of the world to be precise.
Words and photo by Andy McGechan, www.BikesportNZ.com