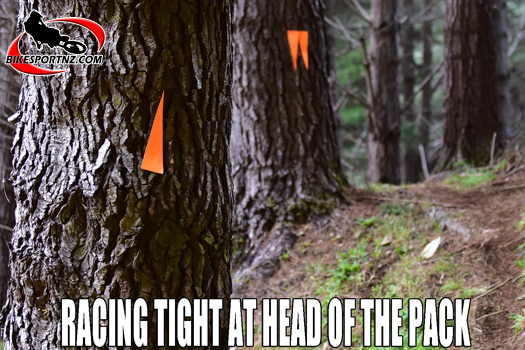 The 2023 New Zealand Enduro Championships series got off to a flying start in North Canterbury at the weekend and set the scene for a gripping couple of months to follow.
Each of the four rounds for this season's Yamaha-sponsored series offer twice the value because the first two rounds of the nationals in the South Island will also register as rounds one and two respectively of the parallel-but-separate South Island Enduro Championships and the opening stanza on farmland at Omihi, just 75 kilometres north of Christchurch, produced racing of the highest calibre.
"The racing was extremely close between the top three riders … well, the top five actually … and it is going to make things extremely interesting as the series progresses to see who can maintain that pace and momentum," said Motorcycling New Zealand enduro commissioner Justin Stevenson.
The first day on Saturday was run in a sprint format, with day two on Sunday a traditional timecard enduro race and, regardless of the format, it was local star Ethan McBreen who took line honours both days.
Behind the Omihi man was multi-time former national enduro and cross-country champion Brad Groombridge, of Taupo, with Wairoa's former national cross-country champion Tommy Watts claiming third overall for the weekend.
Tokoroa's Jake Wightman, Nelson's Bailey Basalaj and Christchurch's Josh Dando rounded out the top half dozen at the weekend.
"The course was incredibly good and most riders found it both enjoyable and challenging too," said Stevenson.
"The host Christchurch Off-Road Motorcycle Club have already agreed to allow us to run there again next season, so that's good news too.
"But, for now, we are all focussed on the next three events of the 2023 series and the racing for title honours is wide open."
There will be no let-up for the competitors – round two is set for this coming weekend, off Pigeon Valley Road near Wakefield, south of Nelson, on Saturday and Sunday, May 13-14.
Each of the two North Island rounds that follow next month, in Wellington and Martinborough respectively, will be recognised also as rounds one and two of the parallel-but-separate North Island Enduro Championships and again they will be held on consecutive weekends.
Groombridge is a three-time former national cross-country champion (winner in 2016, 2017 and 2018) and he also twice won the national enduro crown (in 2016 and 2018), making him a clear favourite to win again this season, but the likes of rising star McBreen, the experienced and versatile Watts and any of a dozen or more others in the field mean this could be one of the tightest national enduro championships in several years.
2023 NZ Enduro Champs calendar:
Round 1: May 6-7, Omihi, North Canterbury.
Round 2: May 13-14, Pigeon Valley Road, south of Nelson.
Round 3: June 4-5, Moonshine Valley Road, near Porirua, Wellington.
Round 4: June 10-11, Martinborough.
© Words and photo by Andy McGechan, BikesportNZ.com
Find BikesportNZ.com on FACEBOOK here