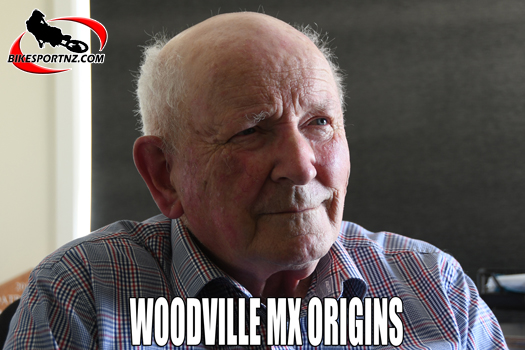 The big annual New Zealand Motocross Grand Prix at Woodville is the stuff of legends and today we hear from one of those legends, Manawatu man Tim Gibbes.
We ran this story and video segment just prior to the 60th anniversary Woodville GP in January 2021 and now,  just because we thought it was worth a second view, we are running it again today …
From a fairy-tale beginning in the 1960s, the Woodville event has flourished and matured and, remarkably, it can list current, former and future world champions among its glittering lists of alumni. Woodville, the small farming service town that guards the gateway between Manawatu and Hawke's Bay, has hosted some of the world's biggest names in the sport.
Held at the same grassy farmland venue every year since 1961, this year marks the 61st anniversary of what has grown now to become the country's largest and most popular off-road motorcycle event, which will this year be run on the weekend of January 28-29.
It all began when a no-nonsense Australian named Tim Gibbes arrived in the Manawatu to make a home with his wife, local woman Joan Cleghorn. Gibbes was, at that stage, near the end of an eight-year professional career, racing the 250cc and 500cc motocross world championship events all over Europe and in the United States.
Back home in New Zealand between the European motocross events, jet-setting riding buddies Gibbes and Ken Cleghorn (Tim's brother-in-law) found it difficult to settle.
The sport of motocross in New Zealand, or scrambling as it was then known, was little more than a bunch of leather-jacketed riders on virtual street bikes. It had little or no public profile.
Never content to sit still for long, the pair had soon hatched a plan to stage an international-style motocross event in New Zealand, something modelled along the lines of the big European Grand Prix events they'd enjoyed so much. Gibbes even offered "one of the flashier" trophies he'd won in America to be used as the Woodville trophy.
Staged on the Woodville farmland owned by Cleghorn's uncle (Arthur), Gibbes and Cleghorn fought handlebar to handlebar at that inaugural event in December 1961, Cleghorn eventually taking away Gibbes' silverware. Gibbes took his revenge to win it back the following year, actually just a month later, in January 1962.
In 1963, a group of just 53 riders entertained a crowd of around 3000, Taranaki's Malcolm Campbell winning the day, but Gibbes took his trophy back again in 1964.
The Woodville honour roll over the years reads like a who's who of leading New Zealand motocross talent and also features some of the best riders of the day from Switzerland, Germany, Austria, Sweden, England, Wales, Australia and the United States.
Even legendary British two-time former world champions Jeff Smith and Dave Bickers raced at Woodville. Smith, 500cc motocross world champion in 1964 and 65, beat Bickers, 250cc world champion in 1960 and 61, to the Woodville trophy in 1970.
The pair tied for the Gold Leaf Series Trophy, of which the Woodville event was one round, and proceeded to cut the enormous silver cup in half at the prizegiving. Not even they had won half a trophy before.
From those humble beginnings in late 1961, the Woodville motocross has developed magnificently over the years. It now attracts hundreds of competitors and spectators number by the thousands, the programme has expanded to boast more than 70 races and it easily fills two days.
Woodville now stands alone as the biggest and best motocross in New Zealand, perhaps second in significance only to the nationals.
Despite his obviously pivotal role in making the Woodville motocross what it is today, Gibbes is also quick to share the kudos. The man who now calls Palmerston North his home, points out that he's had a ton of help over the years from Manawatu Orion Motorcycle Club members, local businesses, the farmland's various owners and, of course, his wife Joan.
Gibbes stopped competing at the age of 60 and has since been honoured with a John Britten Innovation and Service to the Industry Award, a Motorsport NZ Distinguished Service Award and in 2016 he was inducted into the Motorcycling New Zealand Hall of Fame.
Listen here to the first in our series of interviews with Tim Gibbes, the founder of the Woodville MX.
Today we share this video as the now 89-year-old shares his memories with BikesportNZ.com about the foundation of the New Zealand Motocross Grand Prix at Woodville.
© Words and main photo by Andy McGechan, BikesportNZ
Find BikesportNZ.com on FACEBOOK here