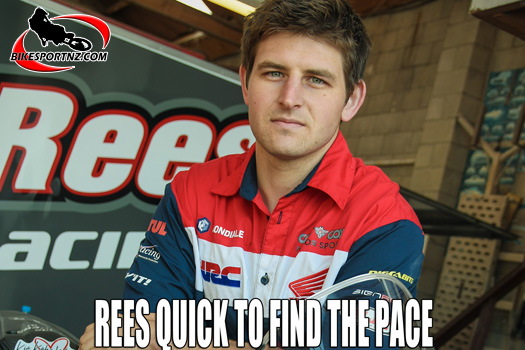 It's been a long time coming for New Zealand's Damon Rees, but at last he's back in action and on the pace on a 1000cc superbike.
Whakatane's Rees moved to England just a few weeks before the nationwide Covid-19 lock-down – giving up on his high chance of winning the New Zealand Superbike Championships after he'd won five of the first six races in the Kiwi domestic series just before he abandoned the series and boarded the international flight – and then, unfortunately, Covid also signalled a halt to the planned start of 2020 Bennetts British Superbike Championship.
But now, almost four months after the original BSB start date, it all kicks off at Donington Park on August 7-9.
Going into the "official test" on July 28, Rees was unsure how he would measure up against his competitors.
"I have done four test days with the Astro JJR Race Team aboard our BMW S1000rr, but none of the leading BSB Superstock 1000 riders have been there, so going into the Official Test I had no idea what to expect. I have felt really good on the bike, so I was hoping that I would be competitive."
Rees was indeed competitive, rounding out the timing sheets 7th fastest with a 1.08.538, just 0.3 off the fastest time of 1.08.236 posted by Chrissy Rouse.
Rees was relieved to know he was competitive against the British field: "I am really happy with my pace today, there's still a lot more in me, so it gives me more confidence going into Round 1 – the bike is handling great."
The revised 2020 Bennetts British Superbike Championship has been reduced to six rounds, kicking off at Donington Park, and rounding out at Brands Hatch in October. A shorter season means there is less margin for error, but Rees is determined to do his country proud.
Words by Michael Wincott
© Photo by Andy McGechan, BikesportNZ
Find BikesportNZ.com on FACEBOOK here