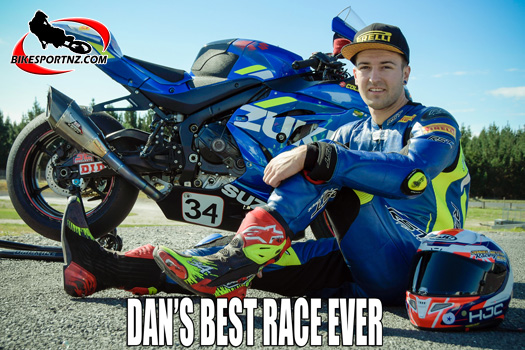 Today we bring you another edition of a special BikesportNZ.com feature that we like to call THE BEST RACE EVER.
This is where we ask a few of motorcycle sport's big guns just what was their one most memorable race.
Today we're chatting with Glen Eden superbike ace Daniel Mettam, a former national 600cc supersport champion and superbike champion too.
"My favourite/ best race would have to be Taupo round five of last year's New Zealand Superbike Champs. I had to beat Scotty Moir in one of the races to win the championship and I had a terrible start and he led most the race (and it was only a 10-lap race).
"Lap one I was in eighth position and I managed to make a lot of passes.
"On the last lap into turn one, I was in fourth place, behind Sloan Frost. I rode around the outside of Sloan at turn one and started reeling in Scotty with less than a lap to go.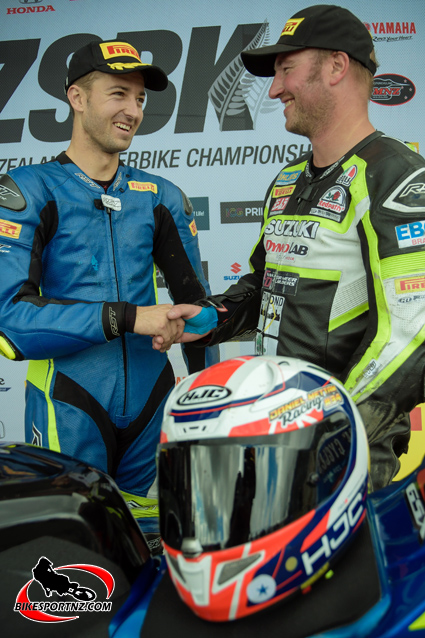 "Going down the back straight I said I was going to pass him or run off the track, so I set myself up to out-brake him and rode around the outside of Scott into the final chicane and finished the race in second place and him in third, which was enough points difference to give me the win after the next two races on Sunday."
Mettam (Suzuki GSX-R1000) finished third in both of Sunday's two superbike class races, clinching the New Zealand's superbike crown for 2019 by a solitary point from Moir.
© Words and photo by Andy McGechan, BikesportNZ.com
Find BikesportNZ.com on FACEBOOK here