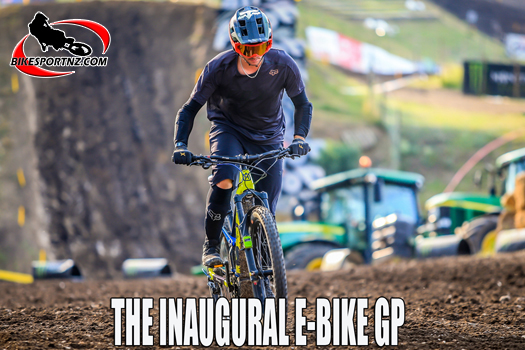 The inaugural FIM E-X Bike World Cup gets underway at the hard pack track of Imola, Italy, this Saturday and it will feature a MotoGP hero and an enduro star in the rider line-up.
Looking at the Line up in EXB2 category, potential World Cup winners are the world famous dark horse of MotoGP and SBK champion Marco Melandri with his ultimate Thok e-bike, and former MXGP and now talented Enduro rider Davide Guarneri with his innovative Haibike.
It's not a surprise 2-wheel champions such as Marco Melandri and Davide Guarneri were keen on attending the event as both use electric bicycles for their training and free time alike.
Click HERE to download the Entry Lists
Key information: 
The individual competition is reserved to electrically assisted bicycles
It features the following classes which will compete together in a unique race taking place on the Saturday afternoon:
EXBGP/EXBGPW (Women): E-Bicycle equipped with a motor with a maximum rated continuous power of more than 250W and whose assistance can exceed 25 km/h but does not exceed 45 km/h.
EXB2 / EXB2W (Women): E-Bicycle equipped with a motor with a maximum continuous rated power of 250W and whose assistance does not exceed 25 km/h.
Participants need to hold a valid FIM E-X Bike World Cup licence and request an entry in advance before the date of the event, contact sportoffice@mxgp.com for more details
Age Limit: 14-55
Riders need to select the appropriate helmet and protective equipment according to the FIM E-X Bike World Cup Regulations
Prior the competition, a technical control must be carried out. Riders have two possibilities for technical control: Friday 16th August 10h00 – 18h00 and Saturday 17th August 10h00 – 15h00.
Riders are provided with a transponder and a number plate
The World Cup will run in a unique combined race of 25 mins + 1 lap gathering all classes
Final winners will be divided by class and gender. Separate classifications for men and women are foreseen in each class with eventually 4 different winners
Friday, August 16
10:00 – 18:00 Technical Verification
Saturday, August 17
08:00 Track Walk; 09:20 Start Gate Demonstration
10:00 – 15:00 Technical Verification
18:40: E-X Bike Race – 25 mins + 1 lap
Find BikesportNZ.com on FACEBOOK here