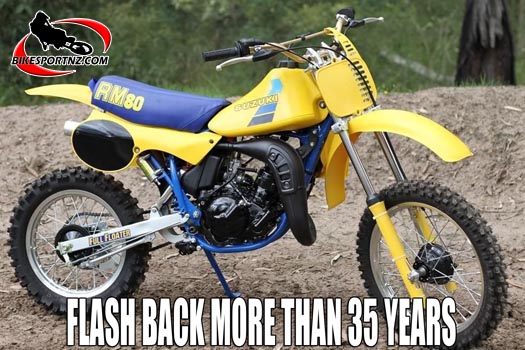 Flash back to 1983 and the New Zealand Junior Motocross Championships for that season.
Thanks to BikesportNZ.com's roving correspondent Darren Eagle and Fast Turkey Videos, we can show you come archive footage from that year.
Featured riders include No.7 Simon Crafar , 1 Jody Bates, 8 Gavin Hayes, 4 Sean Clarke, 56 Leon Andrew, 95 Darryl King, 18 Terry Cundy, 103 Dean Gray, 82 Tony Lawson, 80 Shane Wetzel, 75 Jeffrey Ottaway, 77 Mark Thorpe, 146 Kerry Butters, 122 Shane Macdonald, 177 Mathew Tweedie.
Special note, Neil Ritchie and David Temperton in the programme as commentators for this event. This film was originally shot with no sound.
© Video courtesy Fast Turkey Videos
Find BikesportNZ.com on FACEBOOK here