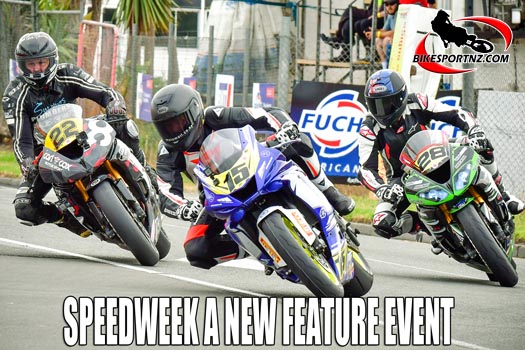 Whanganui's annual Cemetery Circuit event, the jewel in the crown of motorcycle road-racing in New Zealand, leads the way for a new event concept in Whanganui – Speedweek, set for this December.
A group of enthusiasts have gathered together to build a bigger, better and longer petrol-head experience which will feature the ever-popular V8 Jet Sprints.
"Whanganui has a strong motorsport history with the iconic Cemetery Circuit motorcycle street race now in its 67th year," said Paul Chaplow, Whanganui & Partners' Strategic Lead in Destination Marketing.
"With that history we have a number of experts in managing motorsport events and the time felt right to expand the offering of motorsport events to create a 'Speedweek'."
The Cemetery Circuit will take place on Boxing Day, December 26, 2018. Top riders from around the world will go hard on this one-mile course, taking on eight corners, two railway crossings, an over-bridge and blind S-bends.
The Jet Sprints event, held the next day, offers up-close and personal jetboat racing, where drivers manoeuvre around a maze of channels and islands, competing in the first round of the National Jetsprints Championship.
Two historical motorcycle races have also been brought back after decades in hiatus, giving visitors even more opportunity for full-throttle fun.
The Speedweek Hill Climb at Okoia Hill is bound to get pulses racing, while the Speedweek Beach Race will be a memorable combination of sun, surf, sand and speed.
Rod Trott, Wayne Marshall and Barry Bailey of the Wanganui Motorcycle Club are organising the Hill Climb and Beach Race and their collective knowledge and expertise will ensure thrills and safe events.
Whanganui will also host master DJ and techno producer Carl Cox, the King of Ibiza, at a Cemetery Circuit after-party at Frank Bar and Eatery.
"The development of Speedweek has been a real collaboration of individuals and organisations," said Chaplow. "It's been great to see this come together so easily and we look forward to hosting visitors to our wonderful little city over the Christmas break."
A new app has been developed to make the Speedweek experience as easy and connected as possible. Search 'Whanganui Events' in the app store from December 10 and download for free.
Speedweek Schedule
26 December, 11am-4:30pm: Cemetery Circuit
26 December, 7pm-late: After Party feat. Carl Cox
27 December, 11am-7pm: V8 Jet Sprints
27 December, 8:30am-4:00pm: Speedweek Hill Climb
28 December, 9am-12:30pm: Speedweek Beach Race
© Main photo by Andy McGechan, BikesportNZ
Find BikesportNZ.com on FACEBOOK here