TECHNICAL CHANGES FOR WSBK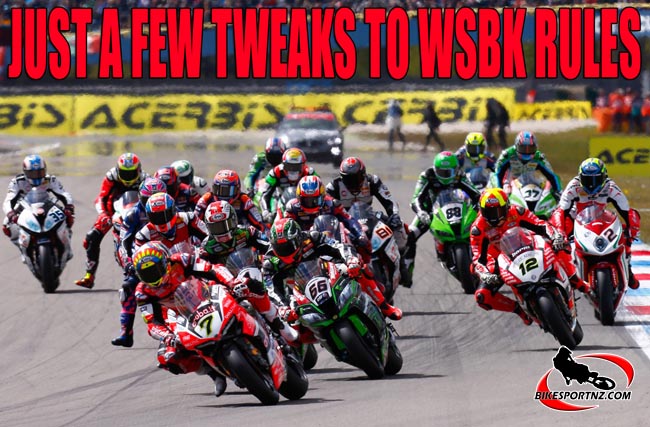 World Superbike Championship bosses have confirmed that new technical regulations for the 2018 season will introduce a rev limit and a new engine concession system which will see a development freeze for the most successful squads.
The old air restrictor parity system has been replaced with a rev limit which will see Kawasaki lose as much as 1500rpm off the top of their ZX-10RR motor while the less successful manufacturers such as Honda will be largely unaffected. The rev limit can be altered at various points throughout the season and applies to each individual manufacturer.
And if Kawasaki and Ducati again begun to run away with the championship, they will not be allowed to develop their engine over the course of the season while those about them will. As a secondary benefit, the private teams will get access to cost-capped engine parts to help them reach performance levels similar to the factory supported teams.
Price caps and approval process have been applied to several key frame, suspension and engine parts. These are called approved parts. This process ensures access and availability to all parts for all teams along with controlled pricing.
Find BikesportNZ.com on FACEBOOK here