SUPERCROSS THRILLER COMING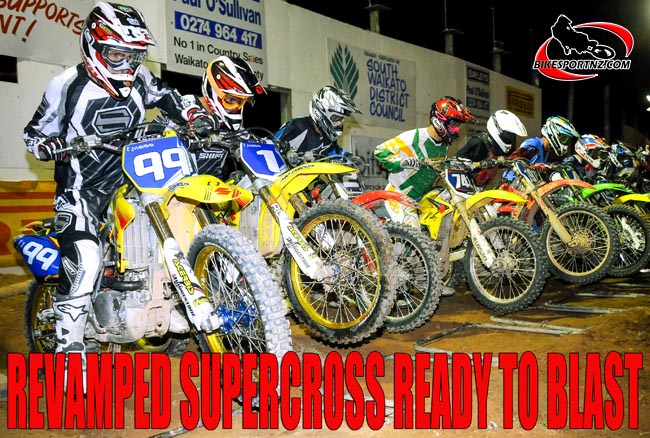 The 2017 New Zealand Supercross Championships season is set to be a thriller.
The annual national championship has been expanded this year and the blast-off date is fast approaching, both rounds of the 2017 series set for late October.
The sport, perhaps best described as "motocross on steroids", with all the floodlit evening action crammed into an area no bigger than a rugby field, had been scaled back over recent years as riders were either daunted by the extreme nature of the action or perhaps they were simply spoiled for choice with so many alternative motorcycling activities demanding their attention.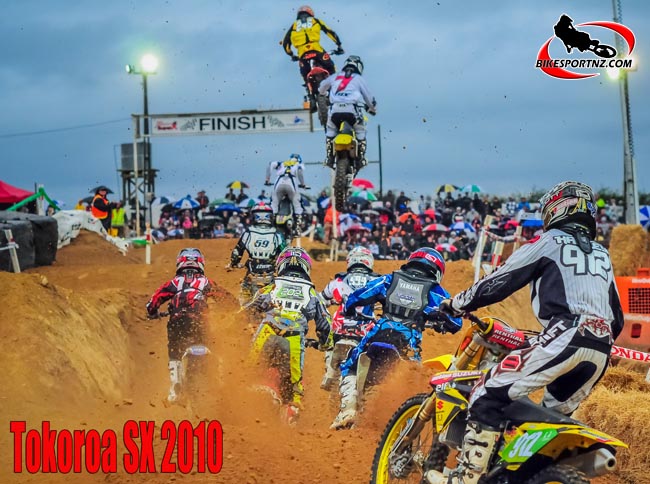 From a four-round series in 2011, it was scaled back to three rounds in 2012, then reduced to two rounds in 2013. For the past four years it was further diminished, down to a one-night affair, although each time at the South Island's fabulous Cooper-Vetsouth Supercross Track at 243 Ryan Road, in Winton.
The sport's governing body, Motorcycling New Zealand (MNZ), is now thrilled to announce that the 2017 edition of the championships has been boosted again to two rounds, one in the North Island and one in the South Island.
Round one will be at the South Waikato Motorcycle Club's resurrected supercross track at Amisfield, on the Monday afternoon of Labour Weekend, October 23.
Round two will be a week later, on October 28, and hosted again by the Southland Motorcycle Club at its Winton facility.
MNZ general manager Virginia Henderson said she was "very excited to see the sport of supercross showing a growth surge".
"We have received a great commitment from all the race teams and they are happy with the dates. The decision to again have the championships over two rounds was not made by MNZ alone, but in collaboration with all the stakeholders," she said.
Bay of Plenty's former United States supercross champion Ben Townley, who was last year's national supercross champion in the senior open class, has made himself available to help steer the redevelopment.
"I won't be defending my New Zealand supercross crown," said Townley. "I'm just going to be doing what I can from the sidelines to support the sport's growth and get it re-established."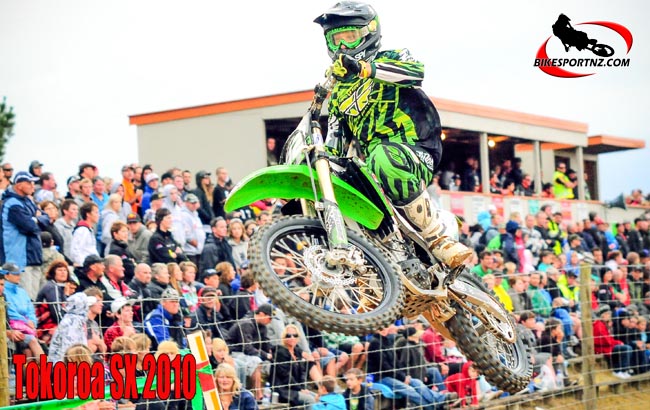 Using the archery analogy, Townley said that having supercross skills "added  an extra string to the bow" for young riders hoping to pursue an international motocross or supercross career.
"It's almost a requirement now for motocross riders heading overseas that they can race supercross as well. Certainly in the United States … that goes without saying.
"We need rider support (for supercross in New Zealand) and that's what it's lacked in recent years. I hope I can help provide the platform for that support to happen."
The purpose-built track at Tokoroa will "use the same footprint" that was first created back in the 1980s – Tokoroa having built New Zealand's first dedicated supercross circuit in 1989 – but Townley said the jumps would be totally re-built.
Huge crowds turned out for supercross events at Tokoroa in the 1990s, and through until the 2010-11 season opener there in December 2010, and MNZ hopes the sport can again bask in that glory.
© Words and photos by Andy McGechan, www.BikesportNZ.com
Find BikesportNZ.com on FACEBOOK here