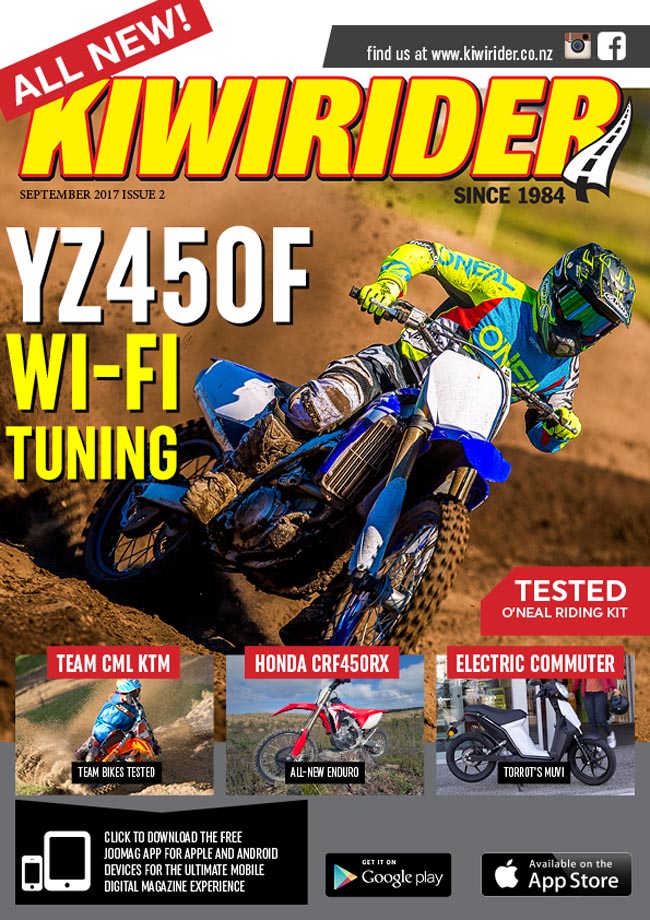 You asked for it … so here it is – Kiwi Rider for those who like to get dirty!
Each month we'll be showing you a road-biased and a dirt-biased version of Kiwi Rider magazine. Check out what's in the dirt-biased September 2017 issue of KR
KR is now only available online, but it's free twice a month for your PC, phone or tablet. You can download it to read off-line too – Dirt or Road … your choice!