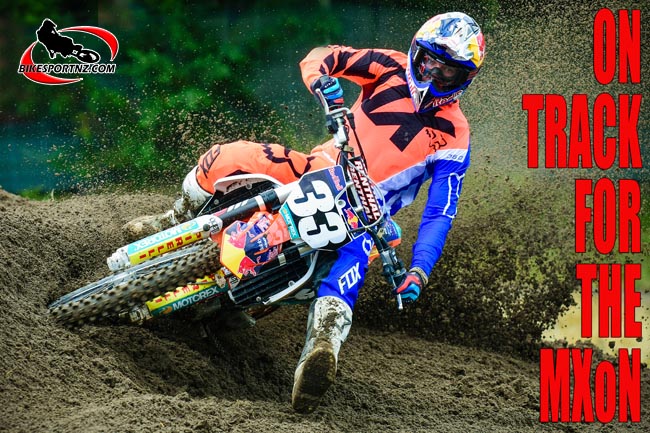 Hamilton's Josiah Natzke continues to make an impression in Europe this season after another solid performance, this time at the Maxxis ACU British Motocross Championships round at the weekend.
He qualified fourth fastest in the MX2 class at the event at Preston Docks, Preston, the seventh round of eight in the British series, and then went on to take his KTM to third and fourth in the two points races proper.
He is sixth overall in the series standings.
"I wasn't actually not sure where I was in the championship. I stopped looking ages ago because I was never realistically close enough to win," he said.
He was named as one of the three-rider squad to represent New Zealand at the Motocross of nations at Matterley Basin, near Winchester, in England, in October.
He is in a positive frame of mind ahead of what will be his second consecutive appearance at race at this "Olympic Games of Motocross".
"I'm racing my first Grand Prix (MX2 world championship) in Switzerland in two weeks, so I'm looking forward to that," said Natzke.
"The season has been good, better than last year but not what I wanted. Things have been all over the place around me and I've been injured a little bit. Some of the pieces to the puzzle aren't all there yet, but I'm working on that.
"My build-up for the Motocross of Nations is going well. My pace is really good. I just need to work on some fitness but that's coming."
Natzke was a member of the Team New Zealand squad that finished 17rth overall at the MXoN in Italy last year.
© Words and photo by Andy McGechan, www.BikesportNZ.com
Find BikesportNZ.com on FACEBOOK here