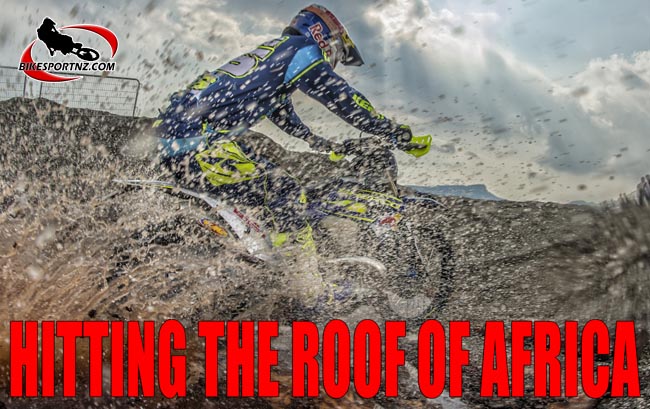 A year off from marking half a century, the Roof of Africa kicked into life again this week as the best Hard Enduro Series motorbike riders from across the globe converged on Lesotho for the four-day event that wraps up tomorrow (NZ time).
The sport may not have a world championship to talk of but Roof of Africa, first conceived by road engineer Bob Phillips in 1967 to tackle what he called "the worst road in the world", has very much been on the bucket list for the top riders and the less heralded competitors that make up the 400 or so entries.
Along a route that for most would be inaccessible, somehow riders manage to find a way through.
For the past five years the overall victory has fluctuated between Britain's Graham Jarvis (2011, 2013 and 2015) and South African Wade Young (2012 and 2014), but competition will also come from Alfredo Gomez, Andreas Lettenbichler and Billy Bolt among the other international entries to descend on Lesotho.
New Zealand's Chris Birch is a three-time former winner of the Roof of Africa, celebrating wins there in 2008, 2009 and 2010.
Come rain or shine, the event goes on regardless, the 1998 event the only year it was scrapped in its rich history because of the then riots in Lesotho.
South Africa's Blake Gutzeit has his sights set on becoming a winner from the African continent and on the eve of this year's event, he said: "The Roof is up there with the biggest extreme sports and it's near home for us, which makes it really special and exciting. I'm very excited. I feel like missed out on last year's edition and have a lot of enthusiasm for this year."
The race over the 'world's worst road' had originally been for cars and motorbikes alike but, since 2000, it has been run for two-wheel machinery only.
The Roof of Africa tests riders to their absolute limits, at dizzying altitude and across 425km of harsh, stunning terrain.
Find BikesportNZ.com on FACEBOOK here