VETERAN RACING AT ITS BEST
A large contingent of New Zealand's best veteran motocross have flown off to California this week to race at the Veterans' World Motocross Championships at the famous Glen Helen race circuit this Saturday and Sunday (November 5-6).
Leader of the Kiwi pack at the San Bernadino venue will undoubtedly be the 39-year-old Josh Coppins, the former GP star from Motueka lining up to race the  30+ pro vet class and he is expected to be a leading title contender.
Hawera's multi-time former New Zealand senior champion Darryl Hurley will be in 40+ pro class and he will race in the younger 30+ pro class as well.
New Plymouth's Mitch Rowe, at age 51, will race the 50+ pro class and will also race below his age group into the 40+ pro class.
Rowe is the 2015 New Zealand veterans' champion in his age group and skipped on defending his title last weekend because of this trip to Glen Helen.
Aucklander Tony Cooksley, a former world veterans' champion, will be racing in the 60+ vet class, while other Kiwi riders competing for honours are Taupo's John Kirkcaldie, Wellington's Darryn Henderson, Christchurch's Dean Baird, Winton's Martin Axtens, Gisborne's Johnny Edwards, along with several other Kiwi riders in the intermediate grades as well.
Bay of Plenty couple Ian Conway and Julie Managh will also be racing in their respectyive classes at Glen Helen this weekend.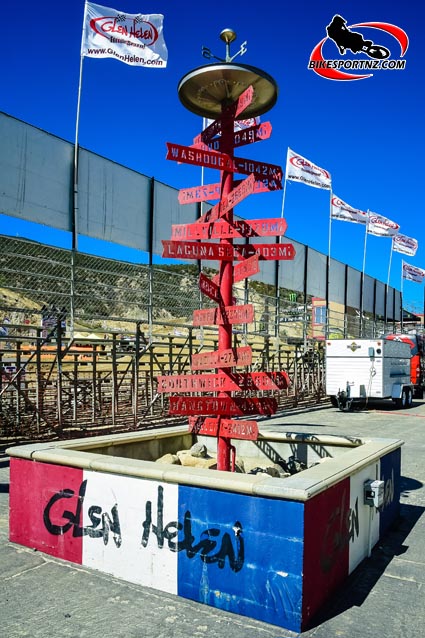 Former world veteran's champion Darryll King, from Hamilton, made the decision now not to race the event after a crash at Taupo Labour Weekend MX Fest.
Rowe, meanwhile, hopes that his wealth of experience will give him an edge this weekend.
"I last competed at the world vet titles at Glen Helen 12 years ago, where I finished second in the 40 years expert class and 9th overall in the pro vets feature race.
"American Doug Dubach is the all-time star of the event, winning it 15 times, but he was beaten last year by British former world No.2 rider Kurt Nicholl, who will be hard to beat in the 50 pro class. So I will be hoping to be in the top five in this class. But it is hard to know as a lot of former GP riders as well are meant to be making the trip to Glen Helen.
"I am being looked after by (motocross holiday and training camp operators) Race SoCal, who give you bikes to ride for the event and look after you for the seven days, tour riding at different tracks around the California area. They have a fulltime race mechanic who looks after the bikes, so I can't wait for this experience."
© Photos by Andy McGechan, www.BikesportNZ.com
Find BikesportNZ.com on FACEBOOK here