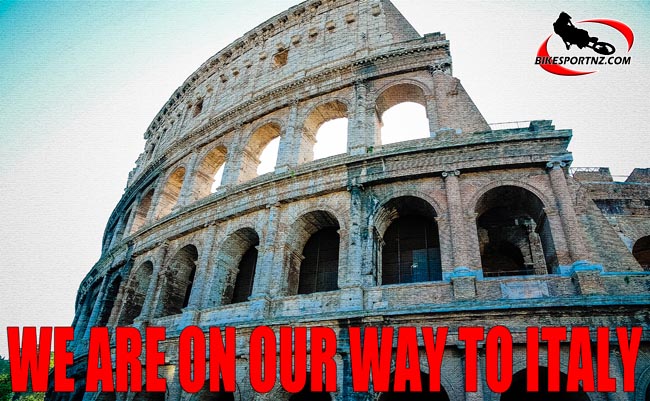 The BikeSportNZ.com crew have left the building.
Once again, determined not to just give you other people's words and pictures, some of the staff from BikeSportNZ.com and Kiwi Rider magazine are heading off to distant shores to be there personally to record all the action, this time at this year's Motocross of Nations in Italy.
The web site may or may not be updated on a daily basis while we're away … we might just decide to take a well-deserved holiday as we visit friends in Italy and beyond … but rest-assured we'll be back up to speed soon after we return and, of course, you can read all about it in Kiwi Rider magazine in the weeks that follow.
We'll reluctantly brave the balmy temperatures over the weekend of the Motocross of Nations at Maggiora, north-west of Milan, to give you the lowdown as Kiwi riders Cody Cooper, Hamish Harwood and Josiah Natzke go head-to-head with the best motocross riders that the rest of the world can come up with.
Team New Zealand have been on the podium on three separate occasions in the past, although the last time that happened was 10 years ago, in England in 2006 (with current team member Cooper on that occasion joined by Ben Townley and Josh Coppins).
Team New Zealand finished eighth overall in France last year.
© Photos by Andy McGechan, www.BikesportNZ.com
Find BikesportNZ.com on FACEBOOK here