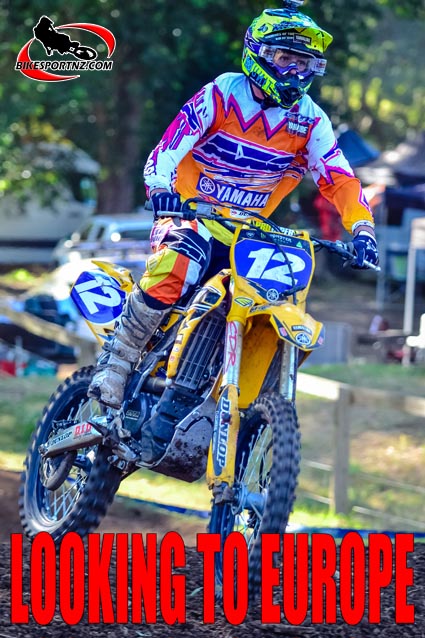 It has been a sensational 12 months for young Australian motocross star Jed Beaton and it looks like it may get even more exciting yet before the year is out.
The DPH Motorsport Yamaha rider finished a close runner-up to Takaka's Hamish Harwood in the New Zealand Motocross Championships earlier this year and is currently running at the sharp end of the Australian Motocross Championships as well.
"As always my brother Ross and I have been working really hard, and at the moment we're just trying to do everything we can to put ourselves in the best position possible (to win the Australian title)," said Beaton.
But, as well as having a 2016 Australian MX2 championship on his mind, Beaton is also considering a racing career in Europe in the future, and he heads to Switzerland this week to see what the MXGP scene is all about.
"I'm packing up and heading over to Switzerland before the Toowoomba and Coolum rounds (of the Australian nationals) to check everything out at the MXGP," Beaton said. "I would love to race in Europe full time in the future, so I'm sort of grabbing this opportunity to head over while it's there. As most people know, trips like this don't come up very often and it really wouldn't have been possible at all if it wasn't for (New Zealand former GP star) Josh Coppins.
"At this stage it's not 100 per cent confirmed whether or not I'll be racing in Switzerland at the MXGP, so we'll just wait and see – but regardless, it's going to be a great experience, and one that I'm hoping will open doors for me in the future."
© Photo by Andy McGechan, www.BikesportNZ.com
Find BikesportNZ.com on FACEBOOK here