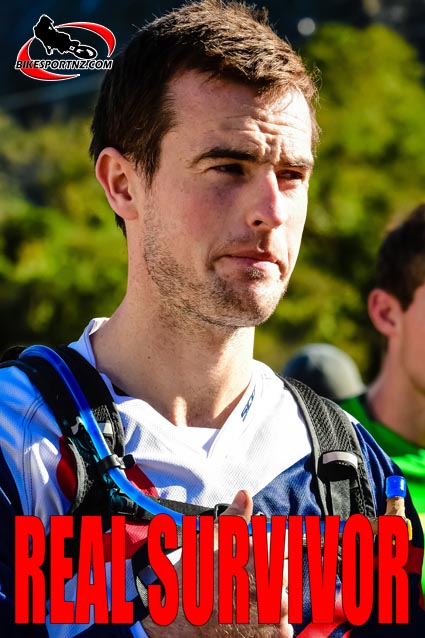 It's regarded as perhaps the toughest extreme enduro in the world, but Kiwi "rookie" Jake Whitaker was one of the hard men of the sport who proved himself up to the challenge this year.
The popular but gruelling Red Bull Romaniacs hard enduro, staged annually in the forests of the Carpathian Mountains in Romania, always attracts the cream of the off-road motorcycle world and Whitaker was among the elite battered and bruised ironmen who survived to the end of the marathon slog that wrapped up in the town of Sibiu at the weekend.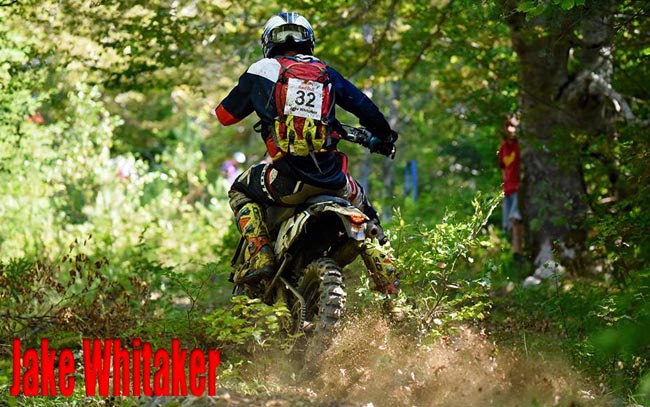 Making his debut at the event, the eight-time and current New Zealand moto trials champion-turned-enduro-ace from Wellington finished an incredible 13th overall out of more than 500 starters.
Whitaker was the best-performed of the 29-rider contingent of fellow Kiwis at the event this year.
On board a Husqvarna TE300, the just-turned 25-year-old Whitaker "rode an emotional roller-coaster" as mind and body was pushed to the limit over the brutal four days of off-road racing.
Britain's Graham Jarvis, a Romaniacs regular and four-time previous winner, took his Husqvarna TE300 bike to win the event outright, leading home Spain's Alfredo Gomez-Cantero (KTM EXC300) and South African Wade Young (Sherco 250).
And, impressive though these men were, Whitaker's performance as a Romaniacs rookie first-timer was also outstanding.
"What a week it was," said an obviously delighted Whitaker afterwards.
"I pushed my body and mind past the point I thought I could ever go. I got myself and bike into situations I couldn't see a way out of, but somehow I found a way.
"The organisers promised 2016 was going to be the toughest ever and they sure delivered – Jarvis confirming this in his prize-giving speech. There was times I thought my race was over and it did get close at times – maybe I just had a bit of luck my way.
"I've had much advice from others leading up to the race that helped me to prepare but nothing could really prepare me for what I've experienced in the last week.
"It's been an emotional roller-coaster, an exciting, exhausting, challenging and yet rewarding week.
"I've learned so much and had the most amazing experience. To finish is an amazing feeling, but to end finishing seventh on the last day and 13th overall for the race is super cool."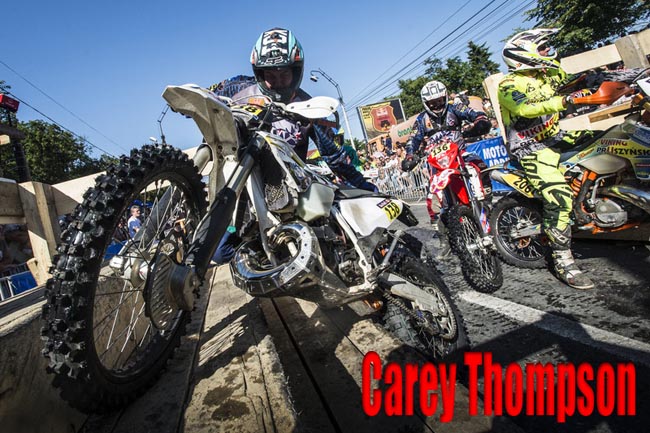 "I really want to thank all my sponsors and to those who helped me to get over here this year. I couldn't have done it without them. The endless amount of support at home from all my friends and family made a huge difference and kept me going.
"(My partner) Jane (Roberts) was amazing with keeping everyone updated on how I'd been getting on. Not only that but she'd been getting up every day at 4am with me and packing and making sure everything was ready, so I could focus on recovering (eating and sleeping), to prepare for the next day. She cleaned my gear, drove from check point to service point, the list goes on, and I definitely couldn't have done it without her.
"I also had a bunch of Kiwi supporters over here with me. It's an amazing feeling riding into the service point and having a bunch of Kiwis there to help. I really appreciated all the help.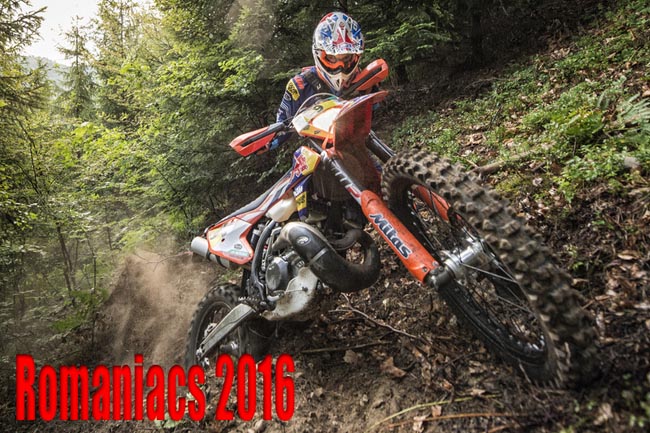 "It was great to see the team of four guys that helped me through the last gold section –  Wayne, Dylan, Dougy and Phil – man, was I happy to come across those boys in the middle of the bush waiting for me.
"Well done too to all the other Kiwi boys that rode the event. Whether you finished or not, I have a huge amount of respect for all of them and they should all be very proud."
Other leading New Zealanders at the event were New Plymouth's Dougy Herbert (Husqvarna TE300), credited with 29th overall in the gold class, Inglewood's Wayne Thompson (Husqvarna TE300, 33rd) and Papakura's Phil Cheater (KTM EXC300, 36th).
Christchurch brothers Angus and Hamish Macdonald finished second and third respectively in the silver class, with Tokoroa's Sean Clarke the third best of the Kiwis in the silver class, finishing seventh overall, with Stratford's Josh Hunger claiming 10th in the class.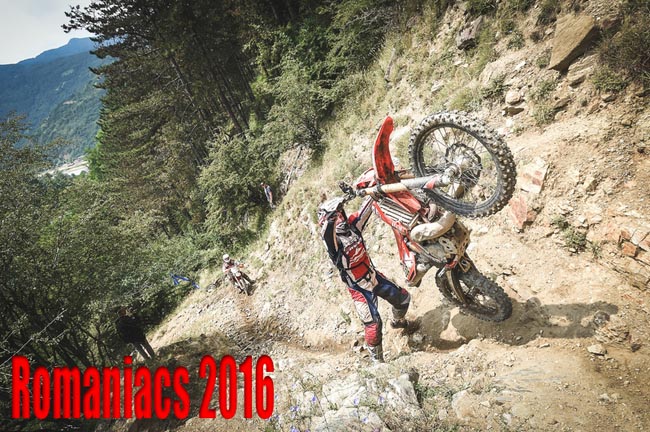 © Words and main photo by Andy McGechan, www.BikesportNZ.com
Find BikesportNZ.com on FACEBOOK here
Other photos courtesy Dragos Dumitru, Triaian Mihai Bogdan, Pedrag Vuckovic and Bogdan Barabas.