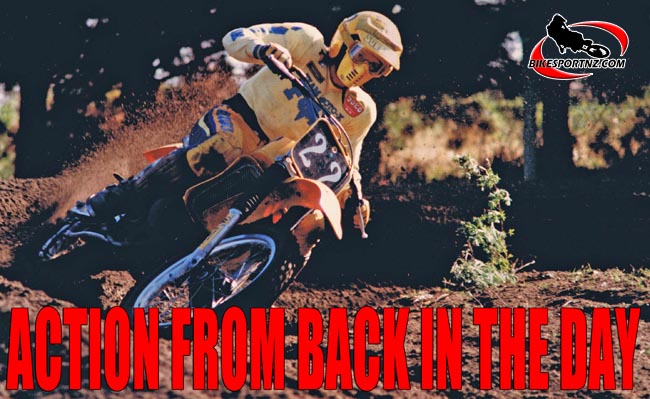 Here is an interesting collection of motocross, trials, hillclimb and road racing from the early days of motorcycling in New Zealand, between 1947 and 1977.
The videographer followed the various race meetings and took this film with his film camera which he narrates.
It includes the Leopard Lager New Zealand versus Australia races in the mid 1970s with such greats as Ivan Miller and Peter Ploen.
The New Zealand 125cc motocross champion in 1977 was Palmerston North's Phil Turnbull (pictured above).
In the video below, fast forward to 1 hour 28 minutes and 36 seconds for the start of the Australasian Motocross Challenge, hosted by the Hamilton Motorcycle Club in 1977.
Find BikesportNZ.com on FACEBOOK here
And we've even dug a few photos out of the archives too, just for the fun of it.