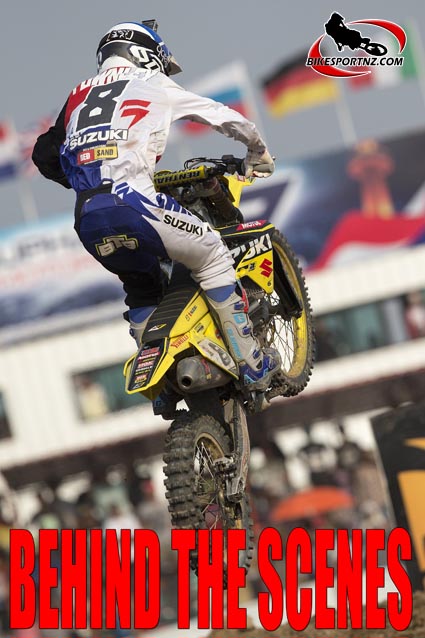 Go behind the scenes with Kiwi Ben Townley's Suzuki World MXGP team at the Dutch MXGP at Valkenswaard at the end of March.
Suzuki MXGP wants to give its fans a unique insight of what happens during the course a MXGP/ MX2 weekend, from the trucks leaving its HQ in Lommel, Belgium, to set-up and the races – in this instance featuring MXGP riders Kevin Strijbos and Ben Townley, plus MX2 rider Jeremy Seewer and EMX250 rider Bas Vaessen.
The weekend proved to be a great one for Swiss rider Seewer, who finished third on the podium and currently holds a strong second place in the world standings. Strijbos finished seventh overall in MXGP and Townley, who was really ill during the weekend, could only take part in the opening race.
Photo courtesy Ray Archer
Find BikesportNZ.com on FACEBOOK here