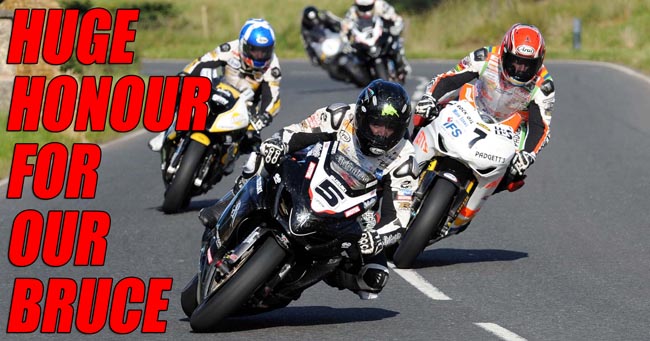 Recognition has come at last for one of New Zealand's greatest living motorcycle racers.
Wellington's Bruce Anstey made a rare trip back to New Zealand to be at Government House yesterday to be made a member of The New Zealand Order of Merit.
And, for a man who races at speeds close to 300kph, you would think it would take a lot to take Anstey out of his comfort zone.
As it turns out, all it takes is a suit to make him uncomfortable.
"This is the second time I've worn a suit," Anstey laughed, after receiving the insignia of a Member of the New Zealand Order of Merit, for services to motorsport.
The 46-year-old would rather be in full racing kit, pushing his bike around the world's deadliest circuit on the Isle of Man.
The professional motorcycle road racer seems more comfortable at speeds close to 300km/h than in a suit.
"It's just so hard to explain, there's nothing quite like it in the world really," Anstey said.
"You've got the opportunity to go out on these little narrow streets, little villages at 200 miles an hour.
"There's just nothing else like it in the world."
A 10-time winner of the prestigious race, his first in the famed Superbike category was just last year.
That makes him a bit of a celebrity on the UK.
"A bit of a privilege, really, to be honoured for what I've achieved over the years in a sport that's not really shown much over here."
No wonder it's been 12 years since his last visit and he's already racing off to Japan this weekend.